Getting Tuxedo-Ready: A Brief Guide to Black-Tie Excellence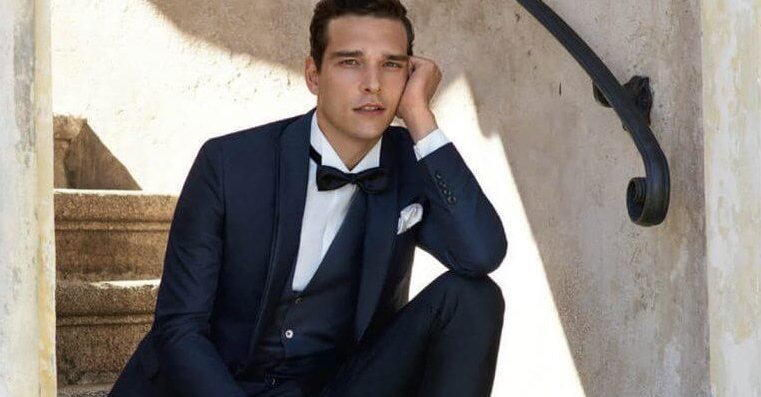 Whether you're getting married or attending a gala, getting Black Tie right is all in the knowhow. While the styling possibilities are endless, there are essentials to keep in mind no matter the occasion.
A tuxedo is suiting at its most vulnerable. The sleek lines, fabrics used, and seriousness of the occasion all demand the skilled precision of an experienced eye and the master tailors we work with on a daily basis. Here are a few practical, non-negotiable pointers for a flawless, modern black tie look!
The Tuxedo
Without exception, a tuxedo should be cut in the most flattering way possible. While the extra slim fits flatter some men, a tuxedo should never cling to the body. Draping in all the right places, a tuxedo should accentuate the natural structure of one's body. The jacket should cover most of one's seat and the trousers ought not be too low-waisted, or cut too short (a mild to full break is preferable).
In terms of the cloth, a finely woven durable wool mixed with silk is ideal, as it gives the black (or mightnight blue) color a decadent look, worthy of formal events. As for the jacket's lapels, we're torn between a proud peak lapel and a shawl collar. Both are worthy contenders, though we have a penchant for the style of the cloth used in their design: grosgrain. Unlike satin, the texture of the cloth lends the tuxedo subtler visual interest and is a personal favorite of ours!
The Shirt
When it comes to tuxedo shirts, the options are many. Butterfly-collared shirts are a traditional choice, though we're fans of simple spread collar. Whether or not to have hidden buttons or studs on the front of the shirt very much depends on one's preference, and the same goes for a textured or plain front. Anything goes, so long as the shirt is of respectable quality, and has French cuffs. Our preferred tuxedo shirt by Eton gets the job done quite nicely! We will also be launching our CLUSIER tuxedo shirt which will make you look impeccable!
The Shoes
Black, and nothing but black. Your shoes should be simple, and with as few lines as possible. Our go-to tuxedo shoe? This wholecut by Carmina. A tuxedo looks only as good as the shoes worn with it, and a shoe of luxury construction can be relied upon for years.
Accessories
You will of course be wearing socks, and keep those black as well. You'll also almost certainly be wearing a bowtie, so make sure it's the real thing and not a clip-on. When it comes to cufflinks, it is not obligatory that they match your shirt studs. Give in to your fun side and wear a pair of novelty cufflinks from Tateossian!