Plan Ahead:  Make Your Grad Suit Your First Business Suit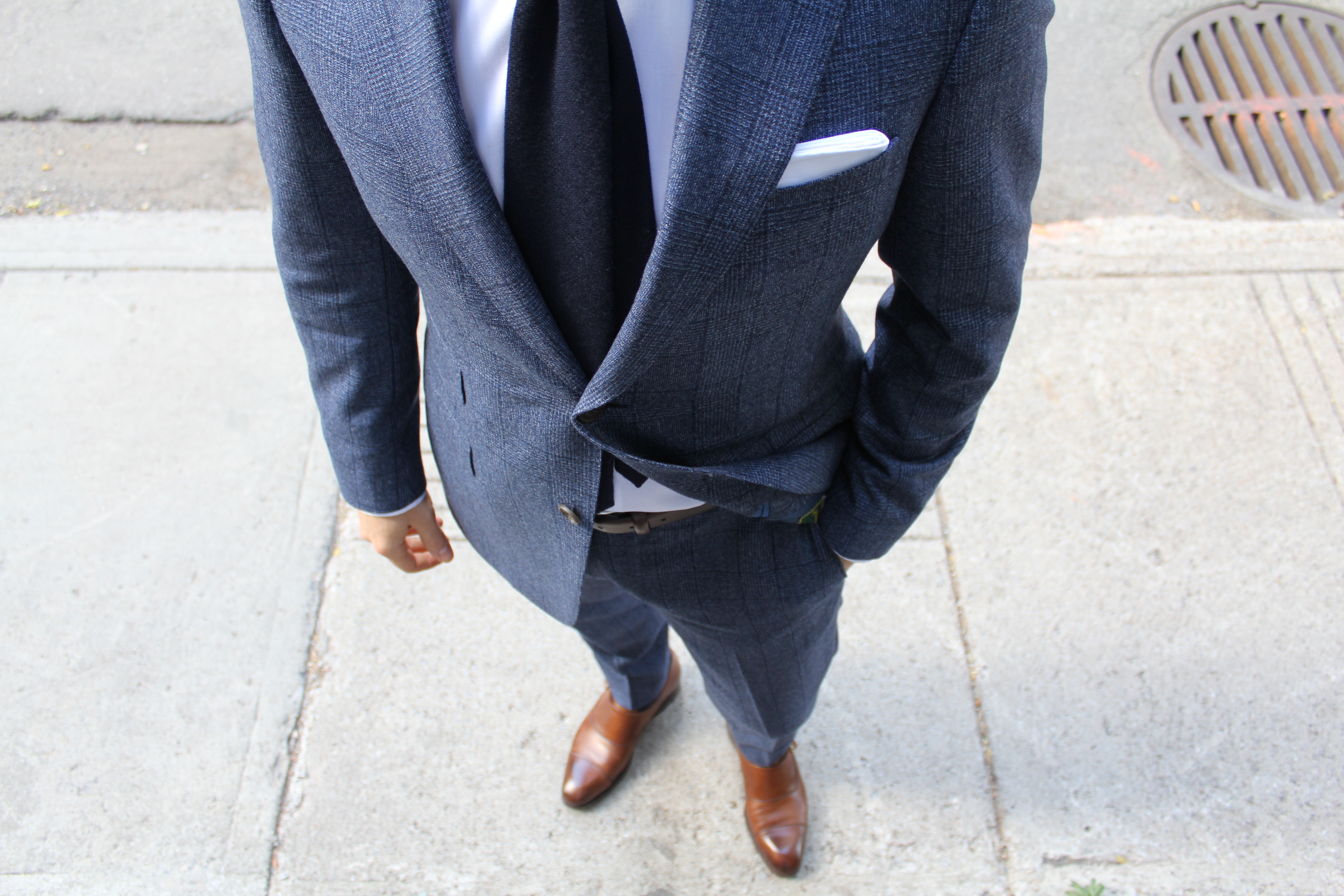 Congratulations! The years of putting your head down to study and write papers are finally done. It's time to graduate – but what are you going to wear?
Double-duty
Whether you're graduating in finance, law or something else entirely, chances are you'll need a quality suit down the line. Why not invest in a suit with CLUSIER that can perform double-duty and get you through the ceremony and land you that all important first job?
Suits in dark grey and navy blue are eternal winners. They're sensible choices for any occasion and they'll keep giving, time and time again. Easily transition from your graduation ceremony, to your first interview and back to your second and winning interview all in the same suit. By simply accessorizing with a different shirt and another pair of socks, you'll always be impeccably dressed when it counts. Add a wedding party the following summer to the list of occasions when you need an elegant suit and you're all set! We merely suggest you avoid a black suit as your first business suit, which is usually reserved for solemn and black-tie events.
Custom
Need a suit in a hurry? We can have a ready-to-wear suit, tailored to your measurements and delivered to you in no time at all. Alternatively, if you want to take your time and custom design your own suit, we'll be happy to show you our made-to-measure programs and guide you through the process.
Ambient Shopping Experience
You can count on CLUSIER to support and advise you from the very start and grow with you as your needs for suiting develops. Our personalized service, attention to detail and ambient shopping experience are all the things that you deserve. Make an appointment or simply present yourself at your convenience and start to enjoy the CLUSIER lifestyle.