The new age of denim – Sweat pant comfort with Tuxedo elegance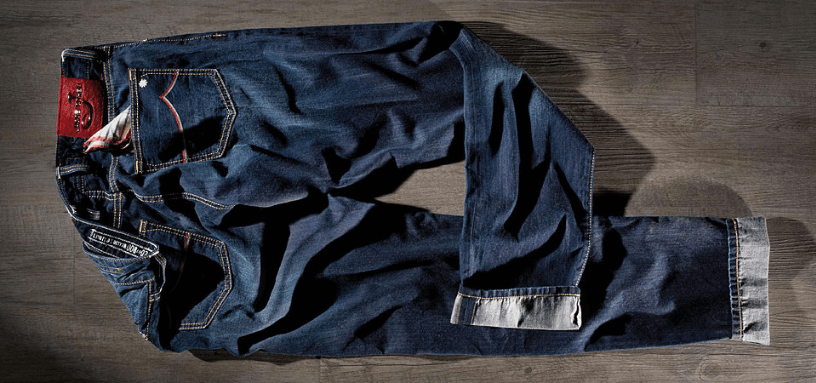 Just like many garments over time, jeans have evolved. From being recognized as a working pant only, to becoming a classic closet staple, men are now looking for clean designs to wear on a daily basis. Since the invention of denim in the 1400s, the sturdy cotton twill textile has become a culture. Jeans are now mastered by Italians and Americans alike to ensure your slimmest tailored jeans are as comfortable as your sweatpants.
With a wide variety of cuts and washes, there are so many ways to wear them. Be it with your tailored Luigi Bianchi sports jacket, your Gran Sasso cable knit or simply your Patrick Assaraf plain white tee, CLUSIER can help you dress with relaxed elegance for any occasion.
CLUSIER carries world-leading denim brands with the cuts you want, the comfort you need and the style you desire to look good, any day of the week.
If comfort is your priority, Re-Hash is for you
Scissors, needle and thread used with precision, passion and a touch of imagination. These are the ingredients chosen in the 1930s by the founders of Re-HasH and continue to be used today as they craft unique jeans in an environmentally-friendly way.
The Staple: Paige jeans
Paige combines fashion and comfort.
This Los Angeles brand has a true commitment to the craft. Paige has the best wash-houses in the country and the pieces are wear-tested multiple times to make sure they fit perfectly on you. You will live in these jeans.
CLUSIER Pro Tip: Wash your darker Paige jeans once or twice upon purchasing them to remove the natural dye that may bleed on first wearing.
The luxury choice
If you're looking for top of the line slim — but not skinny — jean, Jacob Cohen is your go to. They encompass the meaning of luxury denim. Handmade in Italy, Jacob Cohen tailored trousers allow for a full range of motion while providing a sharp pant for nearly every occasion!
AG: Quality x Sustainability
A chic and sophisticated brand that CLUSIER has proudly carried for a long time, Adriano Goldschmeid is also designs in Los Angeles and makes certain models in the USA and abroad. AG is a socially active and responsible brand. The AG product matrix: Production quality, design ethos, textile choice.
"The denim looks unexpectedly elevated this season thanks to a reinterpretation of traditional fits and pairings."