A not so normal week at CLUSIER…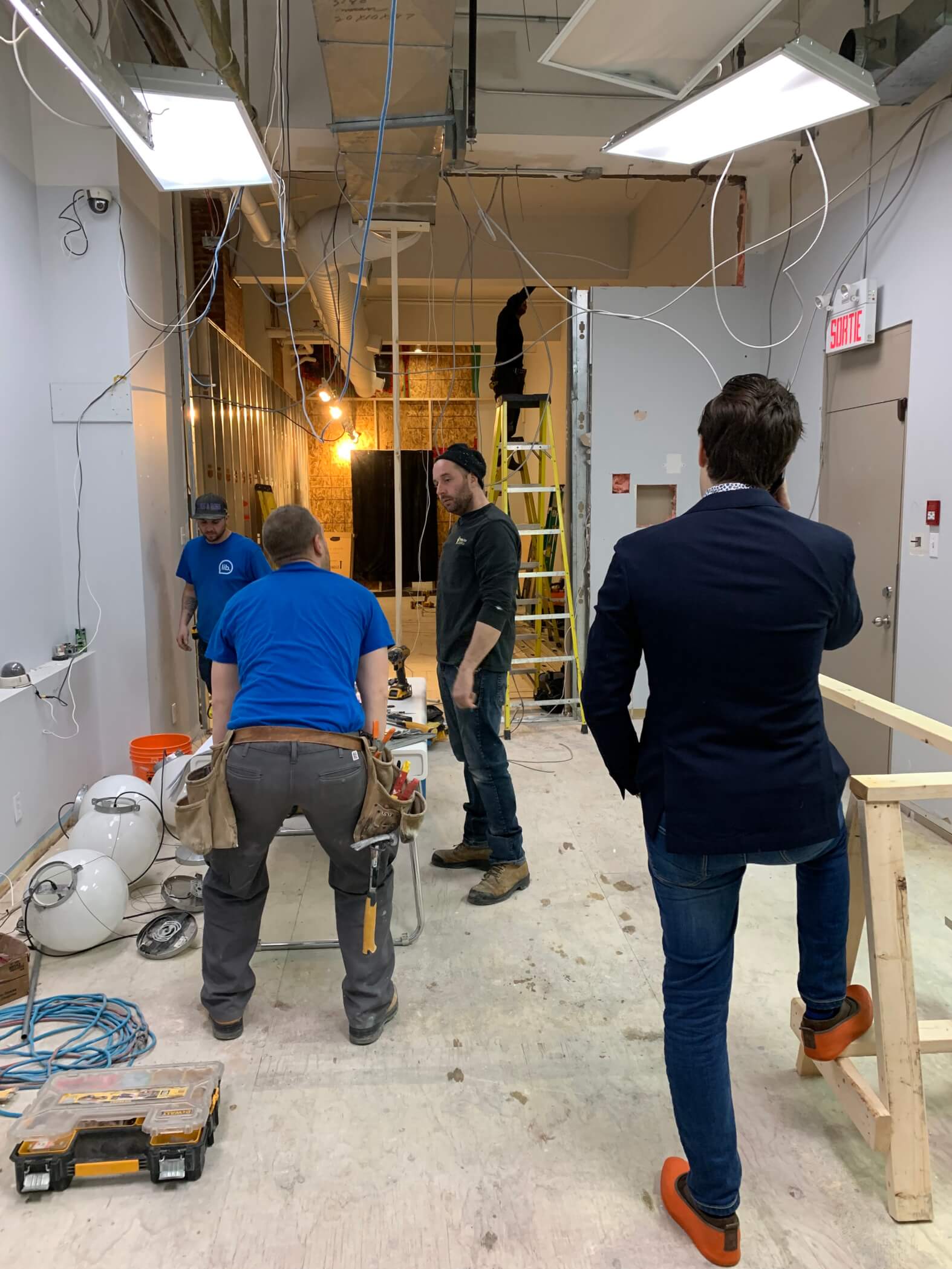 The doors were opened every day at 6am. The ambient music was replaced with the sound of hammers and drills. And there was dust everywhere…. But no fear – only in the back of the store – your new clothes are safe!
The construction team working at CLUSIER are true experts and we are happy to report that the demolition went smoothly and we are on schedule. Store construction has begun and with every nail hammered in, our long awaited vision is starting to take shape.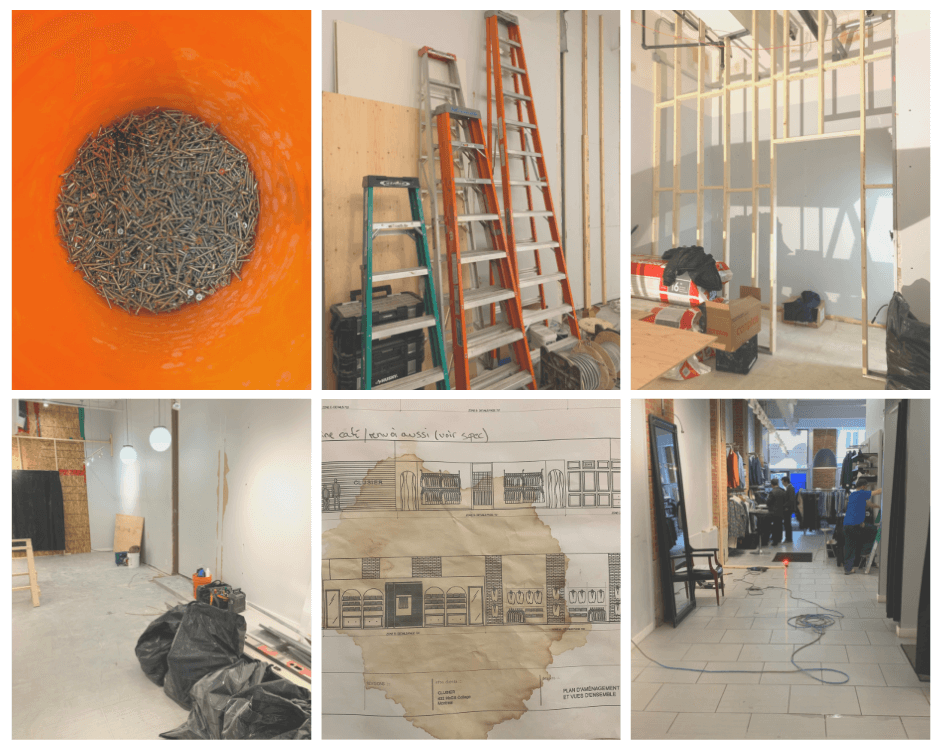 We are creating a world-class independent menswear store to serve you better, enhance your in-store experience and provide you the ultimate CLUSIER lifestyle.
More unique. More modern. More refined.
In the meantime, it's business as usual. We continue to dress the finest Montreal men in the finest clothing. New collections are arriving, made-to-measure events are starting, and Spring is in the air.
Drop by the store during our renovation – you'll be greeted with the same level of personalized service and expertise…. Just in not so normal surroundings!