Taking care of business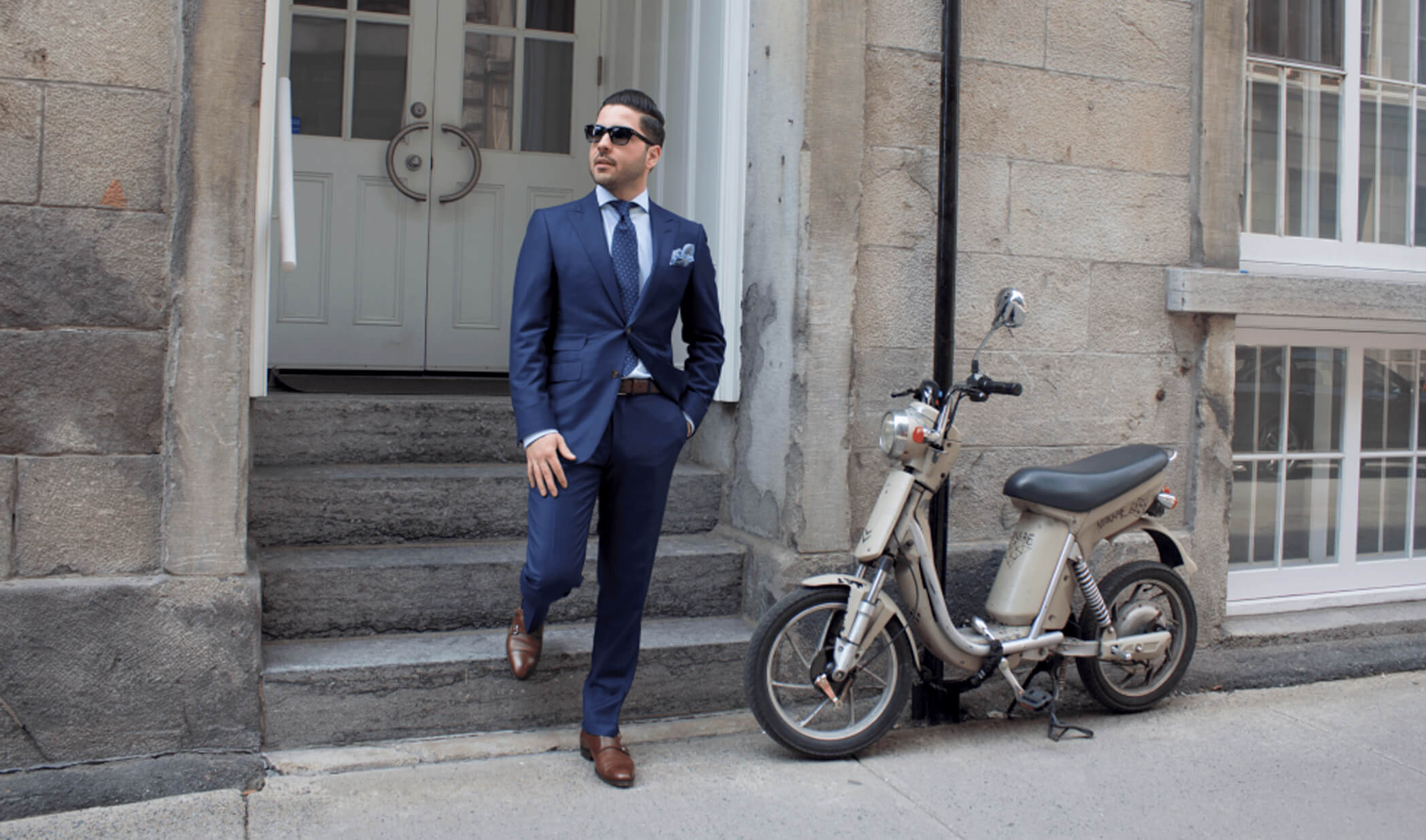 #1 On the move
Navy, light blue and brown; the simplest colour trio. The classic navy blue suit remains one of the dominant suit colours in the business world today, alongside gray. Its practicality will come out when traveling considering it will go nicely with nearly all your dress shirts and ties. Want to dress it down? Easy. Simply take off your tie and undo the top two buttons.
/ Suit: Made-to-measure Samuelsohn
/ Shirt: Eton
/ Tie & handkerchief: Clusier made in France
/ Shoes: Carmina double-monkstrap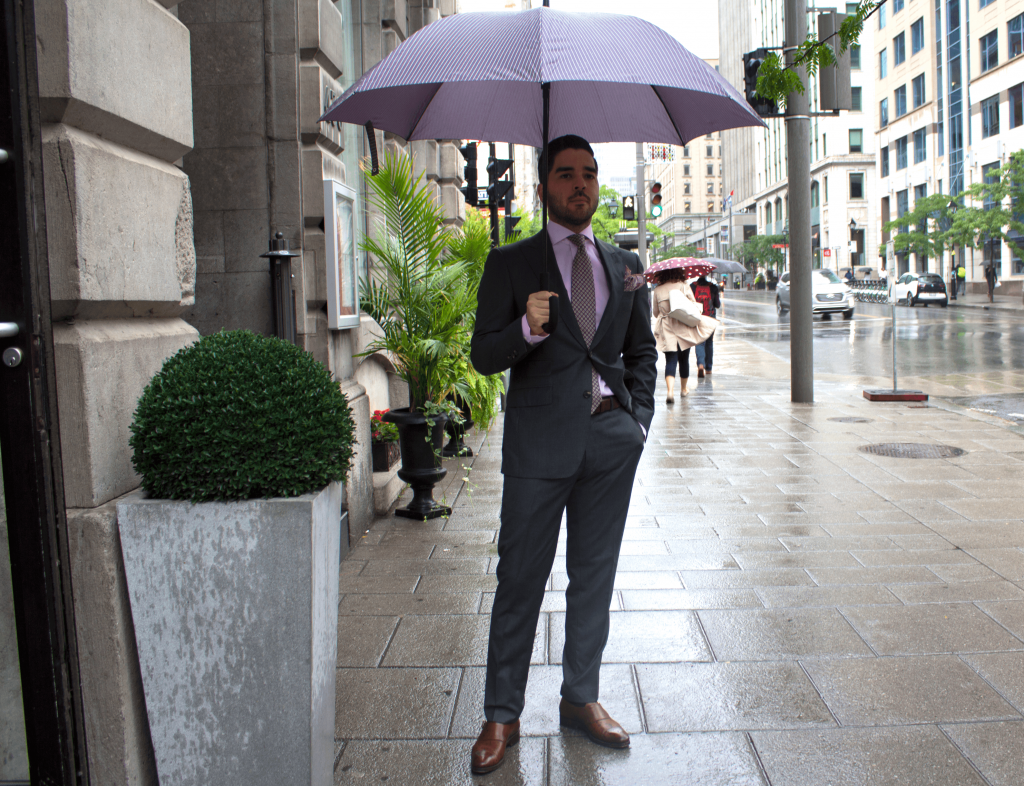 #2 Tasteful colour statement
A sober suit paired with tastefully coloured accessories will guarantee an elegant look. Charcoal gray pairs marvellously with various shades of pink. However, do yourself a favour and forget about turquoise and red please.
/ Made-to-measure suit by Samuelsohn

/ Eton dress shirt

/ Pal Zileri tie and handkerchief

/ Carmina single-monkstrap shoes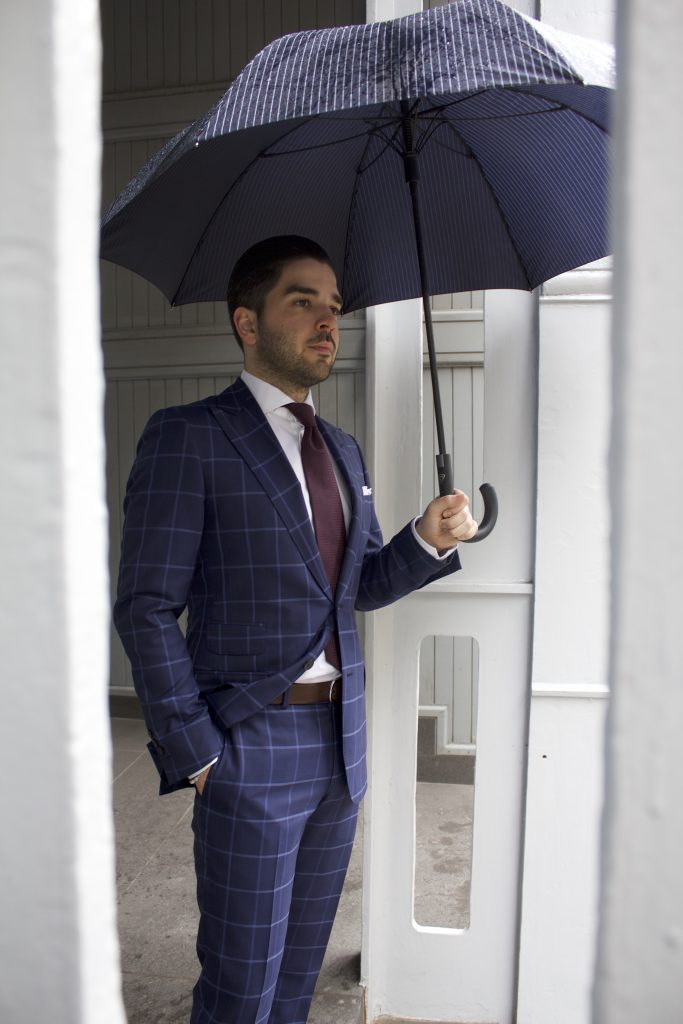 #3 Business lunch
A window-pane suit will attract the right kind of attention. A plain shirt and a micro-pattern tie will enhance the whole without stealing the show.
/ Made-to-measure Samuelsohn suit

/ Eton dress shirt

/ Paolo Albizzati tie and handkerchief