Relax in Style with CLUSIER Vacation-Wear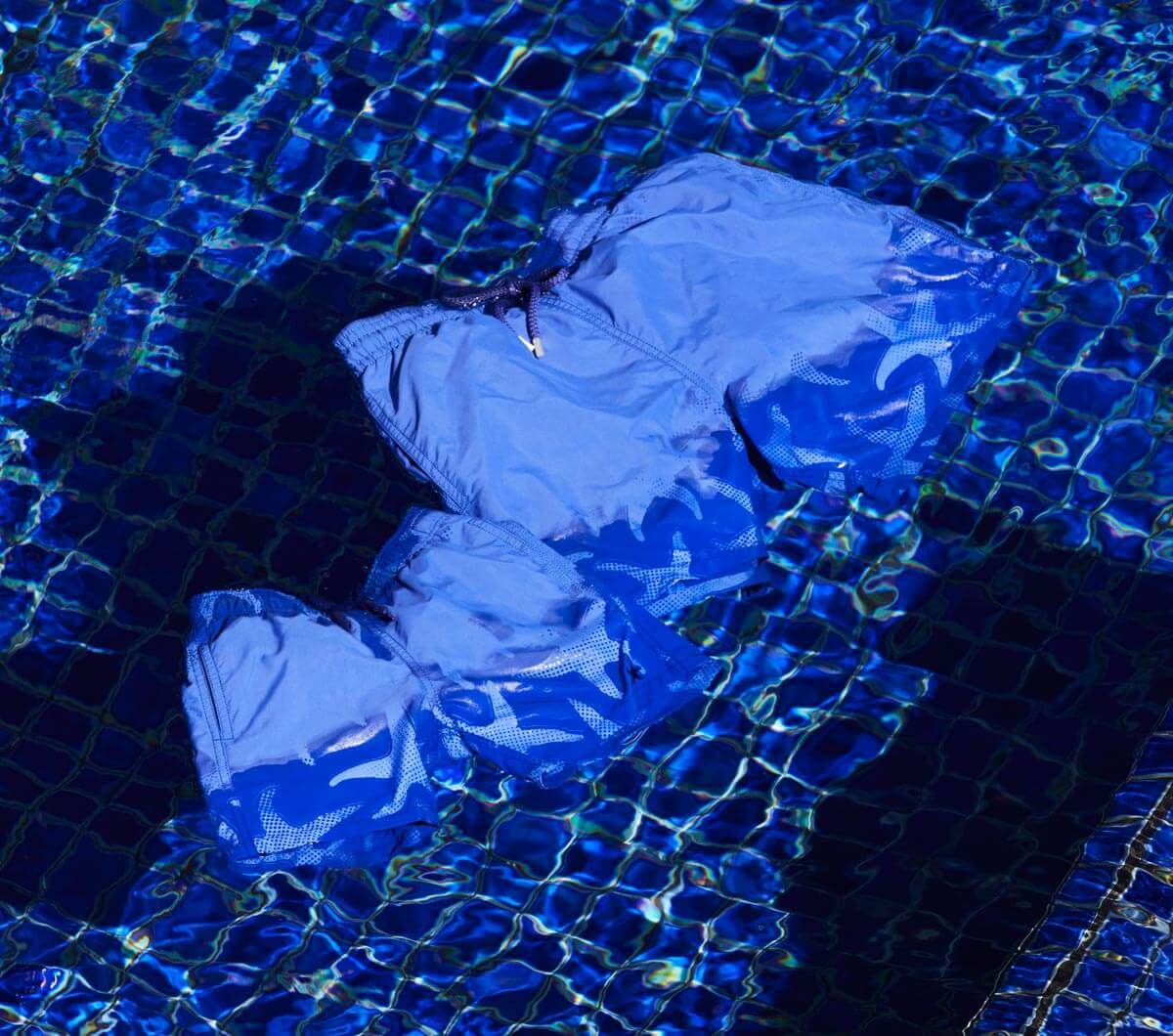 We could all use a well-deserved vacation from the daily grind, especially this time of year when a break from the harsh elements can rejuvenate our spirits. Keep your seasonal getaway stress free and let CLUSIER help you pack. Forget the snow and welcome the sun with your bags expertly prepared with clothing and accessories that guarantee serenity and luxury style! At CLUSIER, we don't just dress to impress. We dress to decompress as well.
Vilebrequin Swim Trunks
A French luxury leisurewear company paying tribute to the memories of motor racing and vacationing in the St Tropez in the 1970s, Vilebrequin is known for ingeniously designed materials and nostalgic patterns. Constructed with an eye for detail and function, each pair of Vilebrequin trunks are designed as much for memorable photographs by the beach as they are for performance: for as good as they look, they truly deliver when it comes to getting you from the water to your next destination, drying in record speed.
The Patrick Assaraf Basic T-Shirt
Comfortable and performance driven, these shirts are essential for crisp casual looks. Long gone are the wrinkled and worn-in t-shirts of yesterday. With just the right amount of stretch they hold their shape extremely well and resist warping, ensuring that your relaxed vibe is still clean and confident.
The LBM 1911 Unstructured Sport Coat
Heading to the hotel bar or eating out but don't want to over-do it? Italian mavericks at LBM 1911 designed their jackets with versatility in mind. Models made with cotton and linen blends ensure that you'll be elegantly dressed but not over-dressed. Pop one over a t-shirt, and wear with shorts or chinos and you'll be ready for evenings no matter where you're staying.
The CLUSIER Linen Dress Shirt
It's no secret. We love linen. So much in fact that we designed our very own linen shirt. With just the right thickness and breathability, the charming wrinkle of the fabric lends itself to leisurely pursuits while maintaining a certain elegance. We recommend wearing it slightly unbuttoned under a parasol while sipping a beer or cocktail to complete the ensemble!
Andrea Zori Leather Sneakers
When you're not walking to and from the beach or pool in sandals, luxury sneakers by Andrea Zori are the ideal choice for vacation footwear. Made using light, flexible leather and a minimalist rubber sole, they provide superior comfort and maximum style.