Refine your look with
 a quality knitwear piece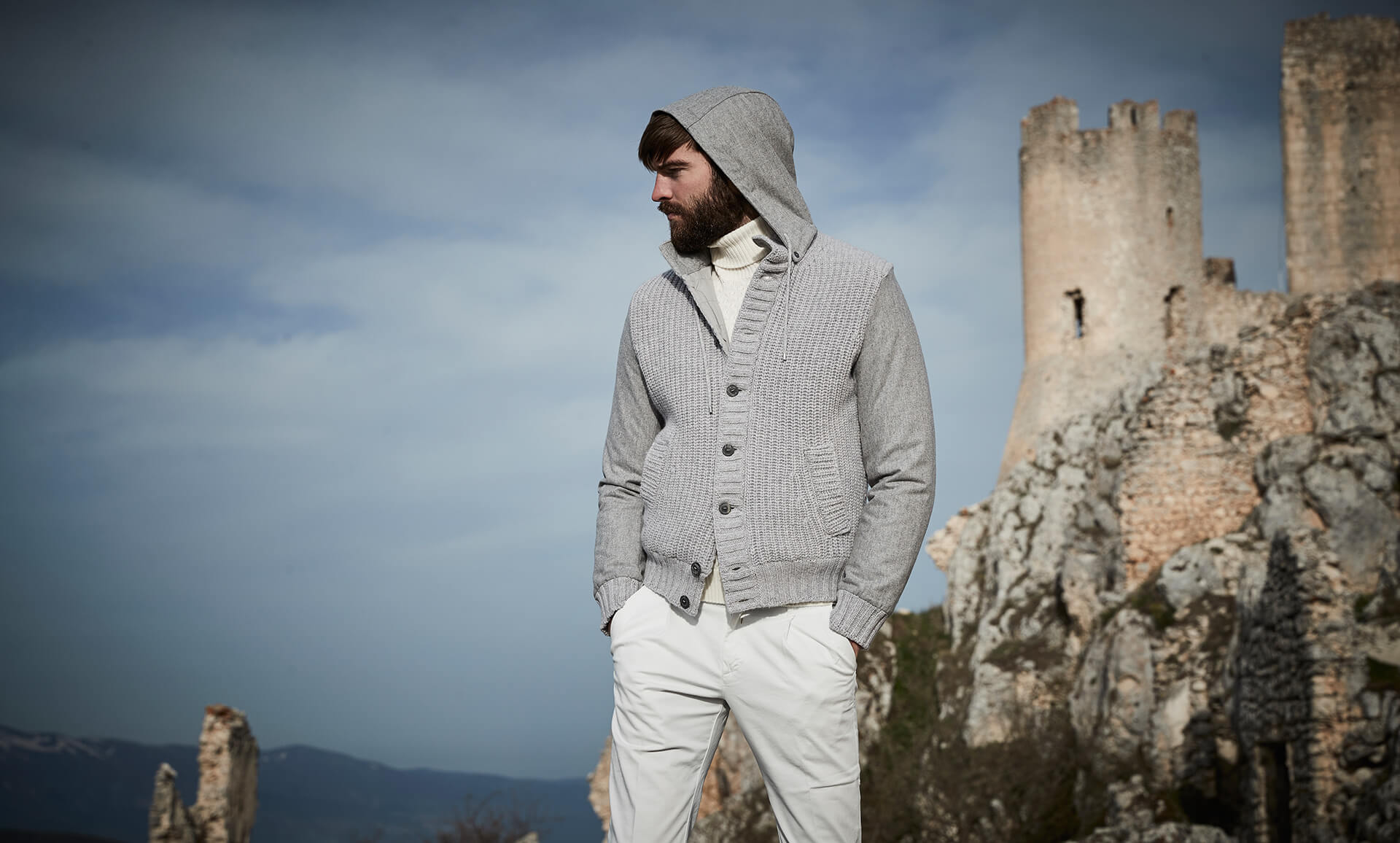 Often times when we hear "sweater", we think casual.
At CLUSIER, this isn't always the case.
We carry the finest sweaters made from soft wool fabrics all the way through to statement sweaters with a thicker feel, so when worn appropriately, it's easy to take the 'casual' out of your wardrobe at CLUSIER.
Here's how:
The on-trend knit
Gran Sasso is your statement go-to sweater. Exclusively made in Italy, we choose our chunky and fashion knits from this manufacturer.
So instead of wearing a sports jacket out for dinner, switch it up with a chunky Gran Sasso sweater. Worn with an ETON shirt and a pair of lightweight Luigi Bianchi Mantova dress pants, you'll look elegantly handsome, even without the jacket.
At the office
As the temperature continues to drop, be prepared for those chilly gusts of wind on your way to work by layering with a John Smedley extra fine merino sweater.
These soft pullovers exude quality and refinement and can be worn with smart office attire or simply with a pair of Re-HasH jeans.
(Be sure to read our earlier article on the changing era of denim)
Cut with a relaxed, easy fit, this piece works well layered over one of our Patrick Assaraf t-shirts and styled with a Herno quilted field jacket for a perfect day to evening look.