CLUSIER Enters a New Era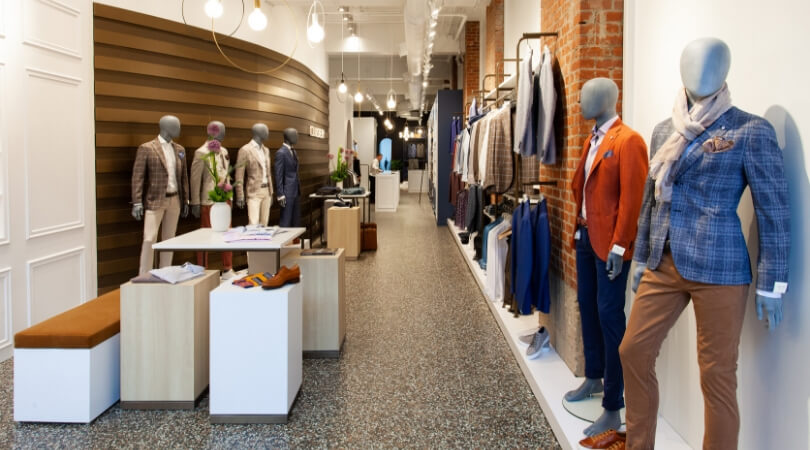 After a year of dedicated preparation, months of dutiful planning and weeks of precise execution, we are so proud to officially reopen our doors and enter a new era at CLUSIER! We continued to serve our clients during the transformation process that took almost three months. As a result, many of you witnessed the renovations in real time during your recent visits, and like us, doubtless felt the same energy and excitement in anticipation of this moment.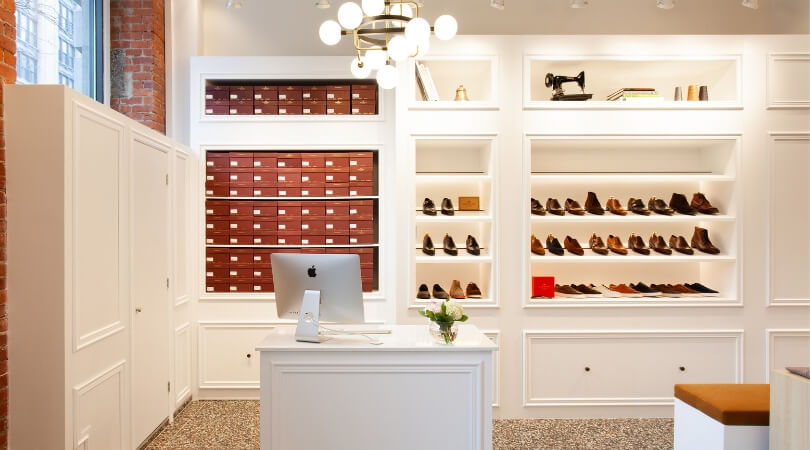 CLUSIER has been completely re-imagined and re-modeled.
With an enlarged storefront, a completely redesigned lifestyle layout, and additional changing rooms we've accomplished our primary goal, which was to be able to serve our clients in greater comfort and elegance. Additionally, the flooring, wall construction, lighting and accents have all been redesigned with an aesthetic that immaculately reflects our commitment to creating the ideal menswear experience: serene, comprehensive and incomparable.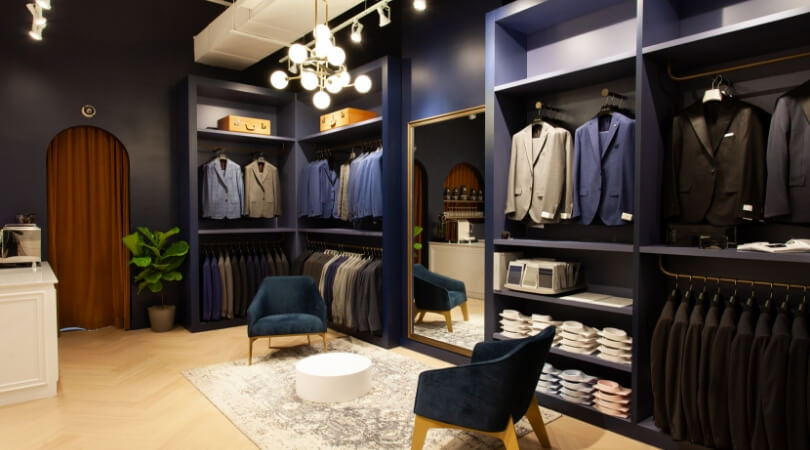 Intrinsic to our redesign are stories of inspiration.
For a taste of celebrity and refinement both terrazzo and chevron tiling decorate our floors. The mannequins that showcase our favourite CLUSIER looks are entirely produced in Italy and feature heads made with Italian fabric. Display areas feature arches which pay homage to the venerable architectural motifs in Florence, and the focal point upon entering CLUSIER is a tribute to the famous Pitti Uomo wall. This is where menswear enthusiasts from around the world put their best foot forward each year to be photographed by photojournalists. The new CLUSIER even boasts a bona fide espresso and drink bar so as to elevate the CLUSIER experience even more. None of this would have been possible without the passionate and talented Quebec and Canadian artisans with whom we worked so tirelessly!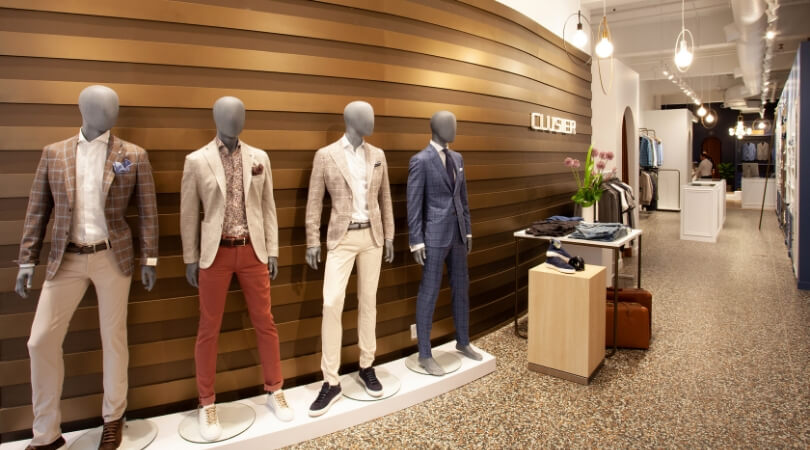 Embodying a truly world-class presence on the island of Montreal, this is the beginning of a new era at CLUSIER.
More UNIQUE, more MODERN, more REFINED.
We are grateful to have had your patronage and look forward to continuing to serve you as our journey continues.
With Honour and Gratitude,
Pierre-Benoit Duhamel
Suzanne Cronin
Jean-Michel Bonin Carignan
Richard Schmeller
Jeremie Alarco