Coppley: The Perfect Introduction to Made-To-Measure Suiting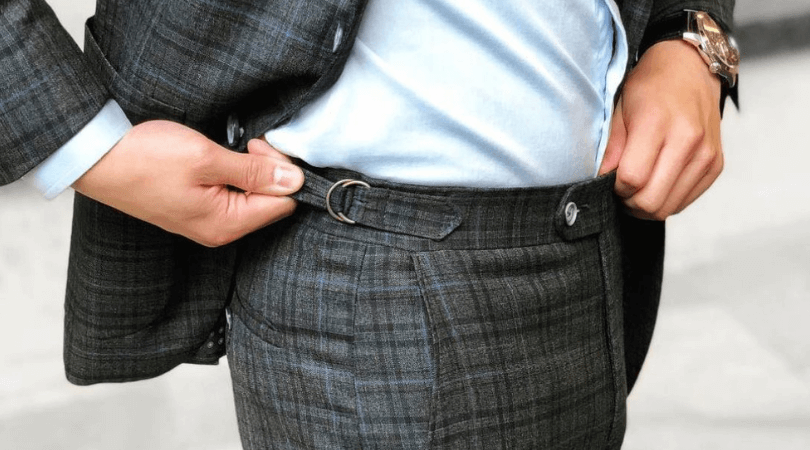 Based in Hamilton, Ontario, Coppley (founded in 1883) is one of Canada's principle maker of mens' custom clothing with a reputation for quality at an unbeatable price. From the very beginning we at CLUSIER have offered the Coppley Made-to-Measure program to our clients knowing that the results would be sure to please. Here are a few reasons why Coppley's custom services are the perfect introduction to made-to-measure suiting!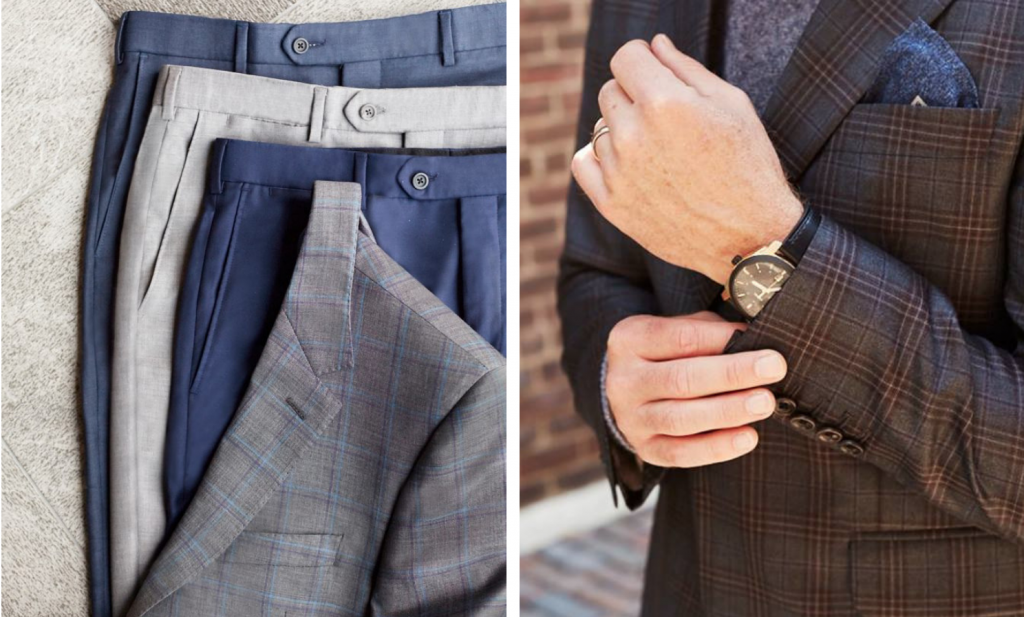 A simplified process
It goes without saying that made-to-measure affords more accuracy than buying a suit off the rack; however, many people are intimidated by a process they are shy to understand. With Coppley, the process of having a suit made to your particularity and preference couldn't be easier! Having simplified the process over the years, they haven't sacrificed precision and integrity.
A choice of fabrics and the finishing touches
Carefully chosen, Coppley offers a wide selection of quality fabrics. Among them are fine English and Italian fabrics separated categorically according to classics, plain fabrics, seasonal jacket and trouser fabrics, along with a luxurious curation of exclusive fabrics from Scabal, Loro Piana, and Holland and Sherry.
A Coppley suit is fully customizable: surgeon's cuffs, various silk lining patterns, lapel size and shape, choice of buttons, single or double-breasted, and always with your name sewn on the inside. In short, the Coppley made-to-measure program is as thorough in its attention to the details as any other. At CLUSIER we wouldn't have it any other way.
Finally, Coppley made-to-measure starts at $1098. Imagine that! A custom made garment, made in Canada by a reputable manufacturer, with fabric and details of your own choosing, for less than many alternatives available off the rack.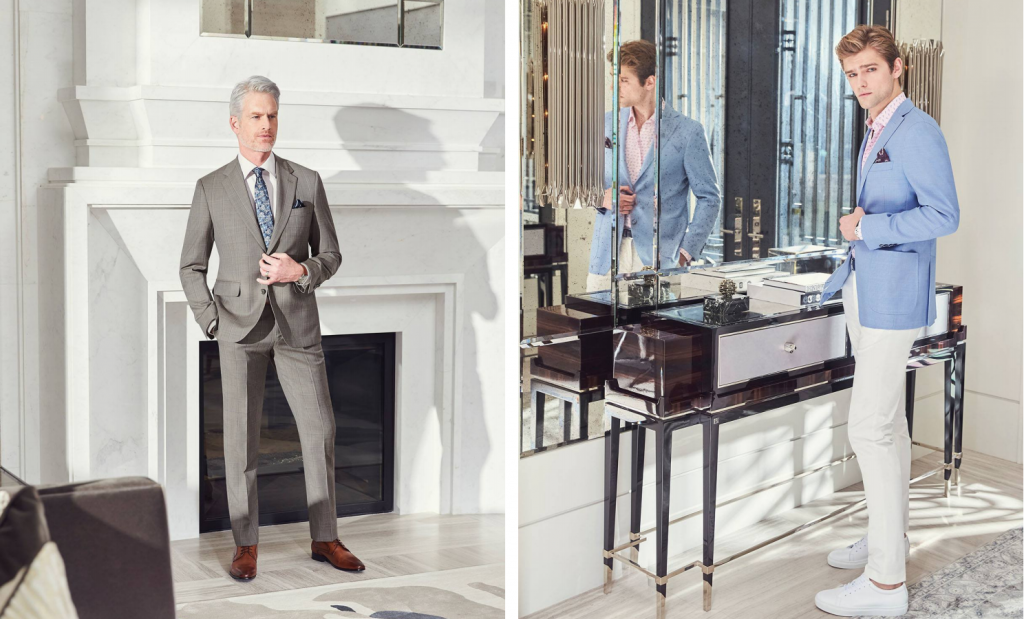 Allow us to introduce you to the made-to-measure experience
Bringing clients to look at and feel the fabrics carried by Coppley is always an exciting beginning to the made-to-measure experience. Whether you've simply never had a suit made-to-measure and want to see what it's all about, or you're a young gentleman who is in need of quality garments that fit (whether for work or entertainment), just stop by or make an appointment with someone from our team of made-to-measure specialists. We can help you familiarize yourself with the steps necessary to your first made-to-measure experience. The coffee is on us!