Holiday gifts at CLUSIER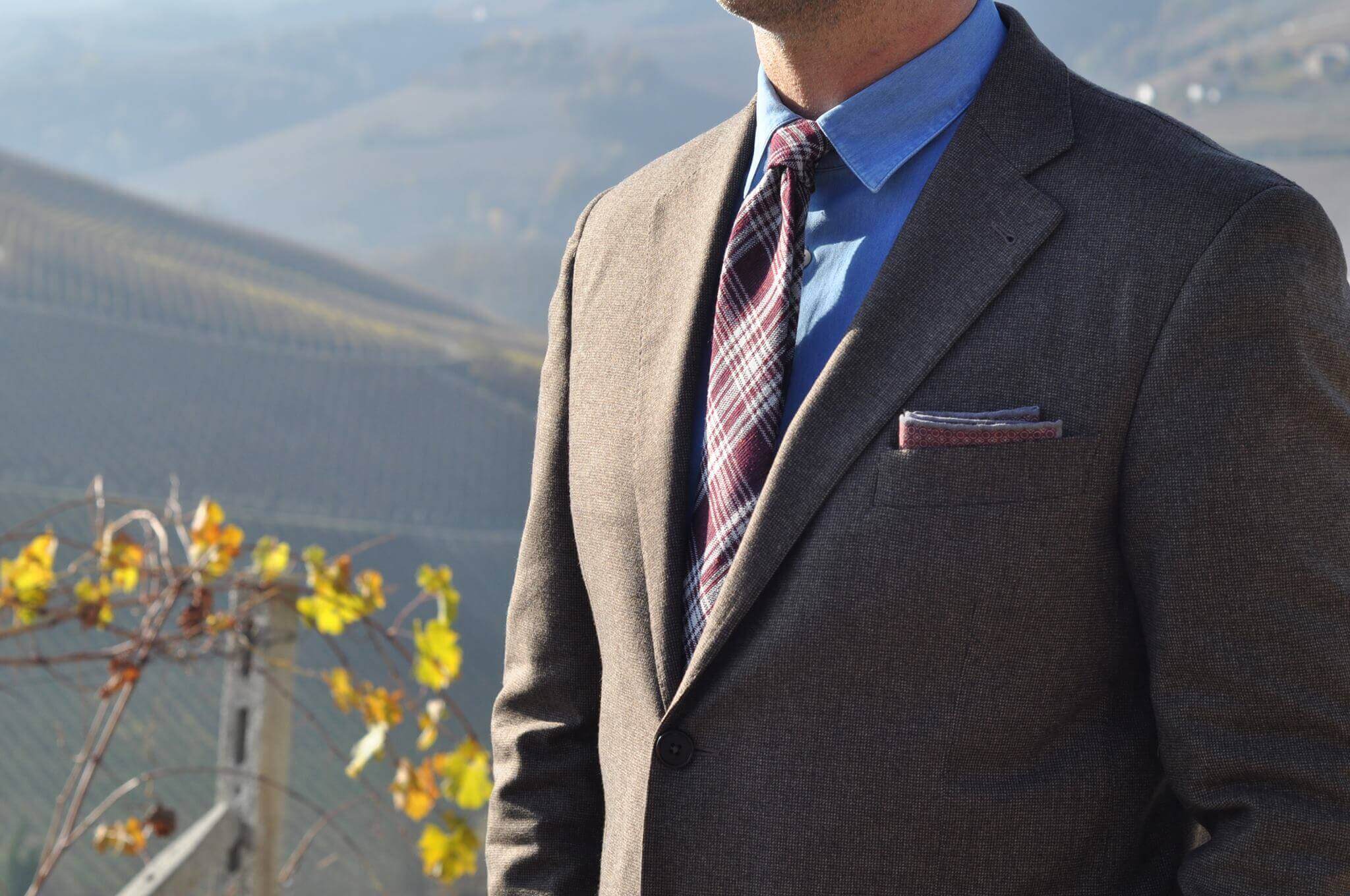 It's that time of year when we begin taking stock of the ways in which we want to say "Thank you" to our family, our friends, colleagues – and even ourselves. Whether you're looking for something to add some seasonal charm to your wardrobe or a gift of gratitude for someone else, we've got you covered with our tasteful, unique accessories and garments.
The Clusier Bracelet
Add a dash of masculine elegance to your wrist with our bracelets, expertly crafted in Montreal with semi-precious stones and sterling silver accents. Wear them with your favourite watch at family dinner, out with the guys, or even at the office on Fridays as you welcome the weekend. Given as a gift, these bracelets will certainly carry a story to remember by their recipients!
Knitwear by John Smedley and Gran Sasso
Since the dawn of the Industrial Revolution, John Smedley have been producing some of the most coveted sweaters and wool-wear in England. Originally developped with a mind for function over fashion, they know how to make a quality garment that will stand the test of time. (Perfect for gifts for the sons of fathers.) Almost as if a work of alchemy, over time they refined their process to provide a luxurious feel and fashion-forward aesthetic while still maintaining the warmth and durability they were known for.
Italian master-crafts of the versatile and colour-driven knitwear brand Gran Sasso have always been a staple at Clusier. There are so many styles to choose from, and in some of the softest mixes of merino wool and cashmere the country exports. An easy choice for warmth, charm and just the right amount of colour – if that's your thing!
Pocket Squares by Paolo Albizzati and ETON
A quality suit jacket or sport coat without a pocket square is like a luxury sports car without hub caps. Don't forget that pocket! And if you know someone who could use a little style upgrade, this is the perfect way to nudge them in the right direction. Made in Italy and Europe, our selection of pocket squares delight the eyes, and compliment the ensembles of businessmen and anyone with an interest in how they express themselves. The best part? They not only fit in your pocket, but are easy to stuff into a stocking!
Marcoliani Hosiery
Socks: The boring garment we think about last. But it shouldn't be that way! Keep those feet warm in style with Italy's premiere sock-maker. Perfect for the work week or the weekend, they're available in a great array of colours and patterns, either subtle or extravagant – and always in good taste.