Key Pieces For Business Travel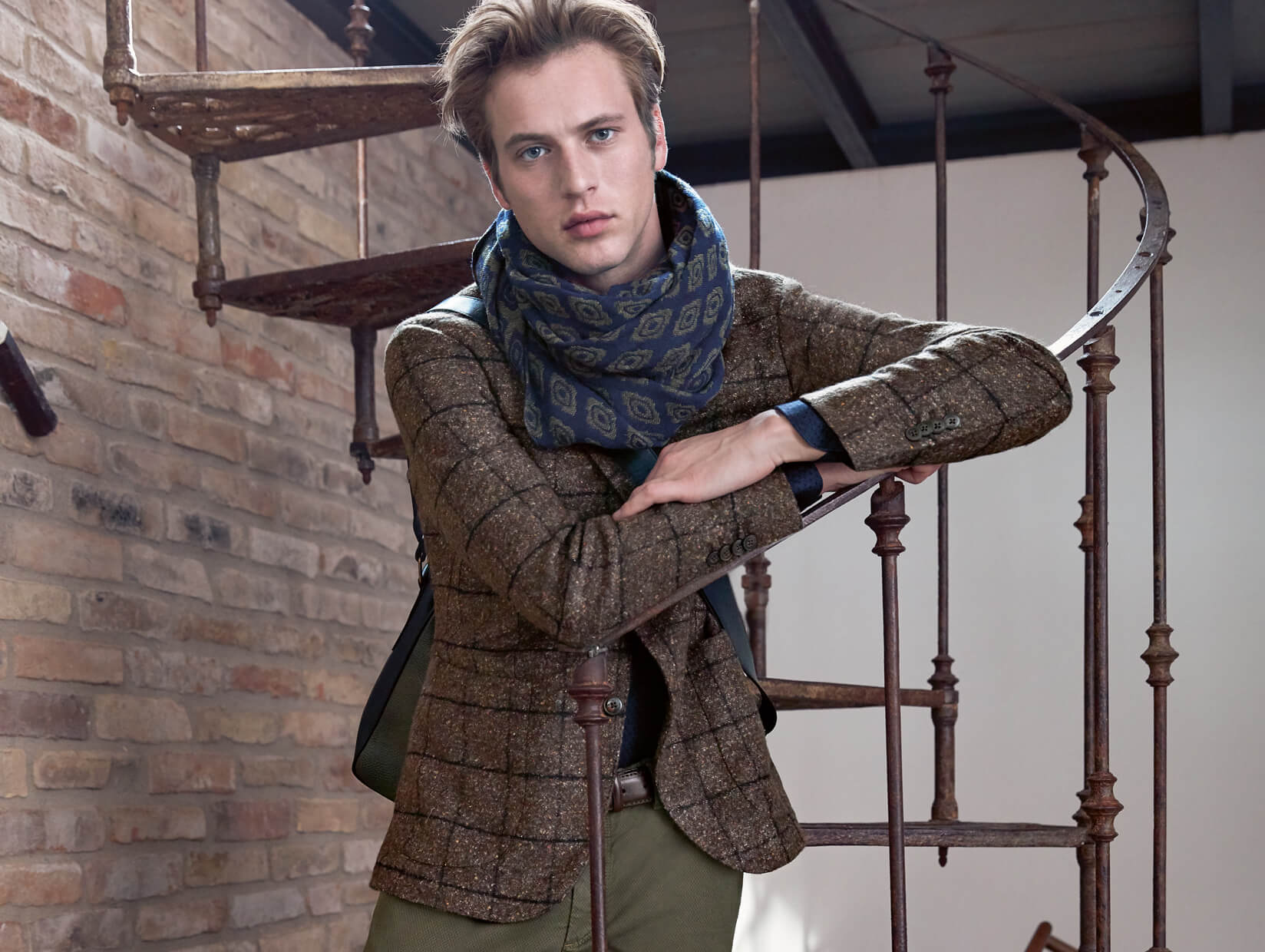 Traveling in comfort while retaining one's dignity isn't that great a challenge – not when Clusier has your back! Whether you're off to New York for a couple of meetings or crossing an ocean for an international convention, a sharp casual look will almost guarantee you a pleasant flight. Good manners go without saying, however, presentation is just as important in these matters. Running late to the terminal? Make sure you're courteous and well-dressed. You might get a free upgrade.
The Sport-Chic Jaunt
Sometimes a hoodie and sweatpants are all you need. If you're not juggling too many devices and the travel itinerary is succinct, Patrick Assaraf stretch sweats are an easy choice for your main outfit. Underneath, we recommend pairing them with their pima cotton shirt for maximum comfort. Best of all? These aren't your dad's basics. The Assaraf collection is lightweight, holds its shape, and is silky soft to the touch. Worn with Andrea Zori suede sneakers, expect to get compliments from your stewardess.
The Travel Masterclass
Longer flights usually require reinforcements. Once you've arrived at your destination you might have to attend a meeting right away. You likely won't have the time (or feel like) changing right away – there's hardly a worry with this combination though! Luigi Bianchi Mantova's performance blazer is made with Loro Piana wool that is resilient and breathable. If the meeting is casual, such as a lunch, keep on your Paige "Transcend" denim and forget you were ever on a plane. And finally, ETON shirts are a must for the modern businessman: wrinkle-resist, and perfect worn with or without a tie. Business is where business goes!