Pierre and Norm: A Lifestyle Masterclass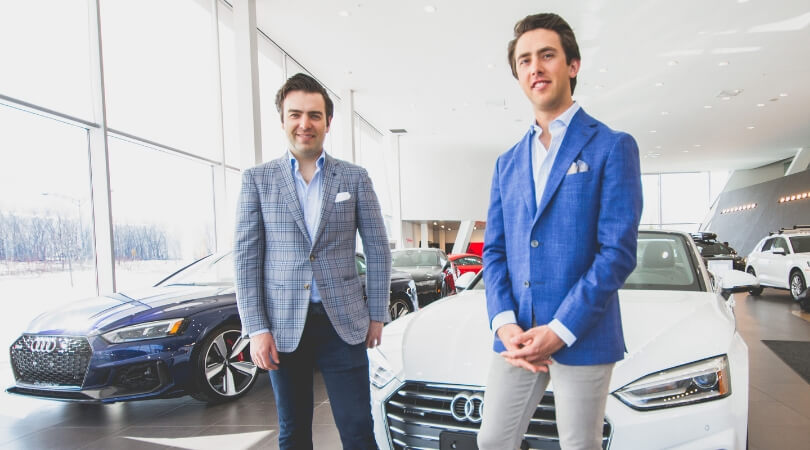 Friendship was immediately forged when Pierre-Benoit Duhamel (entrepreneur and founder of CLUSIER) met Norman J. Hébert (Chief Experience Officer of Groupe Park Avenue) at an exclusive wine event at CLUSIER in Old Montreal. While it was principally their shared enthusiasm for the drink itself that initiated their acquaintance, as they got to know one another, it became apparent that the local businessmen had much more in common than met the eye.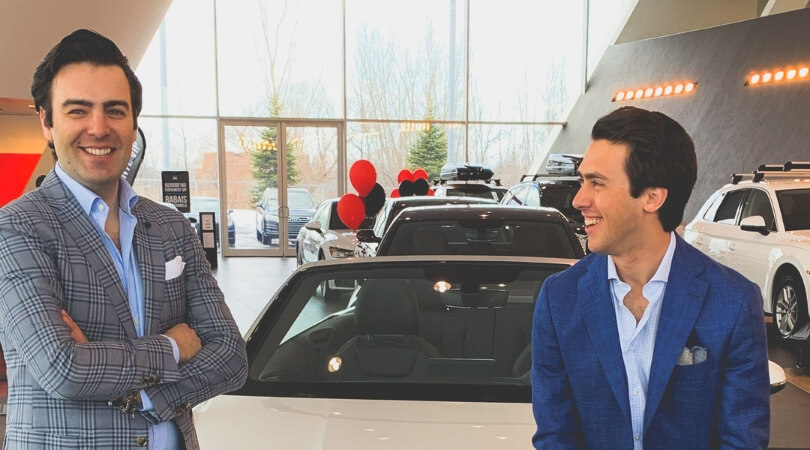 About Pierre-Benoit
Pierre-Benoit searches the world for the finest apparel for business and leisure. With over a decade of experience, Pierre-Benoit and his team at CLUSIER have a reputation for providing quality tailored service for the men of Montreal (and abroad), all in the comfort of a modern and refined space.
Passion & Experience
Pierre and Norman share a similar vision of what it means to be leaders in their respective industries.  At the core of their professional lives both men are passionate about ensuring the highest caliber of custom service and guaranteeing a seamless client experience. No stone is left un-turned in order to be able to afford their patrons the very best, whether it be an elegant wardrobe or the latest in luxury vehicles. In their personal lives both are committed fathers and family men who, enlivened by all the pleasures and adventure life affords, recognize the need for balance and composure in all things.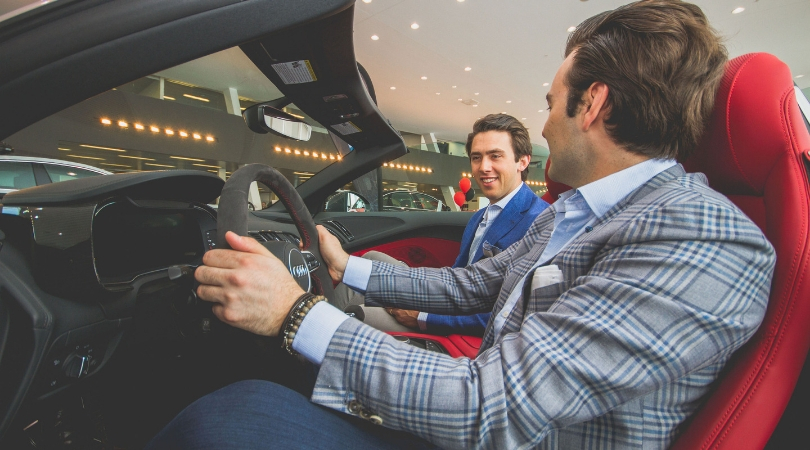 About Norman
Norman takes immense pride in his work: a labour of love. Norman is the third generation of the Hébert family at the helm of Groupe Park Avenue and his passion for the people he works with and serves runs through his veins. With an earnest smile and an enthusiastic handshake, he provides endless support and inspiration to his team as they guide their clients through the decision-making process and ownership life-cycle of luxury vehicles.

Join them every season!
Here begins a collaborative series of lifestyle episodes featuring the two Montreal businessmen and connoisseurs. Their passion for camaraderie, leadership, service, quality and refinement make them natural partners. Every quarter we will be sharing a glimpse into their world, from lifestyle aspirations to occupational commitments, and of course their personal style and prized toys. Stay tuned for seasonal instalments you won't want to miss!

Outfit 1
Pierre: Bagnoli Sartoria unconstructed blazer, made in Naples. Pal Zileri printed cotton pocket square. Eton washed denim shirt. Re-HasH summer weight quarter top chinos. Anderson's nylon stretch belt. Multiple bracelets from Tateossian and CLUSIER. Carmina shoes and Marcoliani socks.
Norm: Pal Zileri summer jacket with Lori Piano blend of wool, silk and linen. Paolo Albizzati linen and cotton pocket square. CLUSIER summer weight poplin shirt. Re-Hash jeans with a touch of stretch. Anderson's stretch leather belt. Norm's own shoes bought in London, Savile Row.
Outfit 2
Pierre: Pal Zileri MTM sports jacket in a wool/linen fabric from Vitale Barberis. (Simple white pocket square from Dion) Eton easy care shirt with semi spread collar. Paige dark indigo jeans. Anderson's nylon stretch belt. Multiple bracelets from Tateossian and CLUSIER. Carmina shoes and Marcoliani socks.
Norm: CLUSIER high blue woollen silk unconstructed jacket from our exclusive collection. Paolo Albizzati double-sided lightweight wool pocket square. CLUSIER light blue gingham summer poplin shirt.  Paige five-pocket jean in light cream colour. Anderson's woven nylon stretch belt. Norm's own shoes bought in London, Savile Row.
Photo-shoot at Groupe Park Avenue Audi Brossard