Beat The Heat: CLUSIER Summer Knits and Performance Basics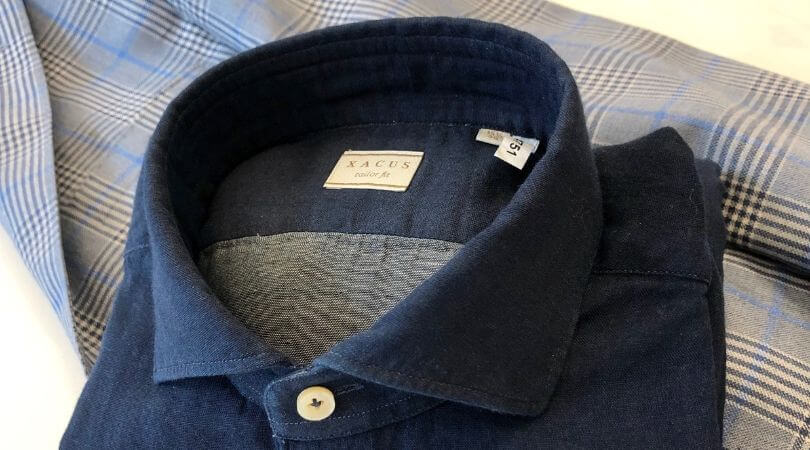 Spring and Summer can be a fickle thing. Burning bright during the day; cool and balmy in the evening. Finding Summer knits that keep one comfortable during temperamental transitions as well as look good are not found with ease. Luckily at CLUSIER we make it a point to house products that are as elegant as they are practical, and we've taken the guesswork out of making your wardrobe both functional and refined.
The Essential Gran Sasso Summer Knit
Italian knitwear gurus at Gran Sasso don't just keep you warm during the colder months. Layering for comfort is a year-round skill and having a few sweaters handy for the summer evening shade as well as an air-conditioned spaces is a must. Their Spring/Summer collection represents the brand at its most creative: clever weaves, pleasing textures, and impeccable fits. Did we mention how soft they are? The perfect addition to your commute or a dinner date.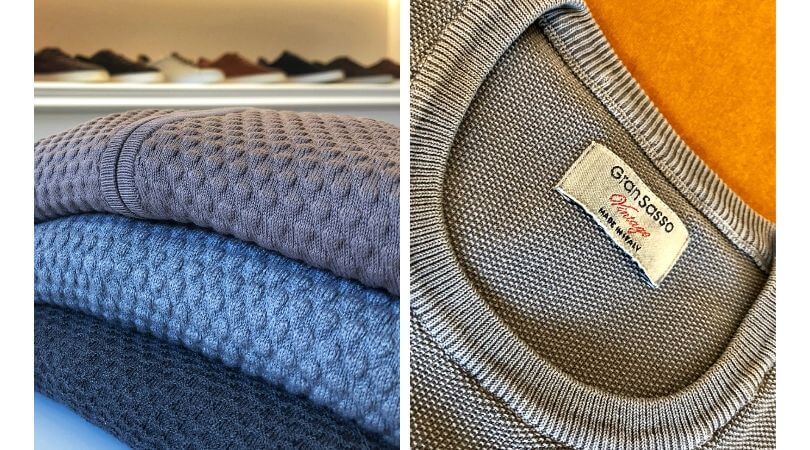 Casual Class by Sunspel
Designers of the perfect t-shirt and unique knit polos, the genius of Sunspel lies in their innovation towards perfection with each decade of their existence. The first to introduce the t-shirt into the British consciousness, they are to this day credited with its global prevalence. And for good reason: their shirts are cut with precision, are made with the softest, breathable cottons, and they hold up against persistent wear. Their original knit polos are our new favourite casual summer piece!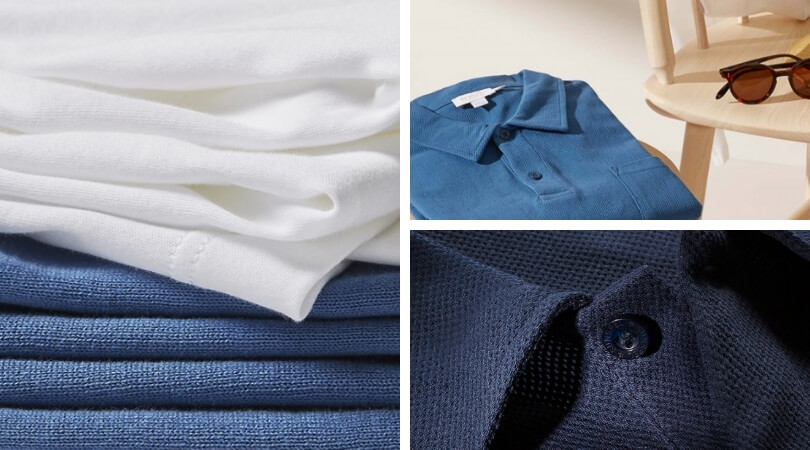 Xacus Shirts For Work And Play
Made in Italy, Xacus shirts boast being made from some of the softest natural fabrics and are constructed in a such as way that they hold their shape and ensure ease of wear. Supremely breathable while still holding their shape throughout the day, Xacus is a no-brainer when it comes to a shirt that works as well for the office as it does for an afternoon promenade in the sun.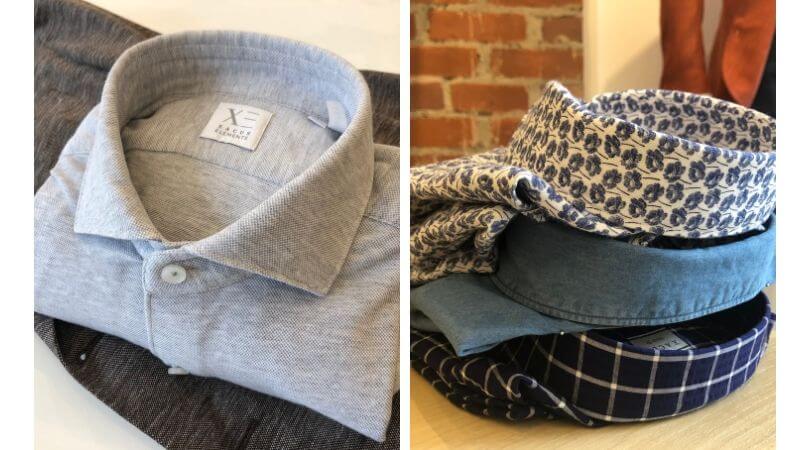 Patrick Assaraf Athleisure
Keeping it real with high performance basics, Patrick Assaraf takes a whole different approach to leisurewear. Soft yet crisp fabrics with a sharp silhouette and the ideal amount of stretch make these shirts, hoodies and joggers the perfect way to add the right amount of sportiness to your Summer look. Don't forget your Dom Vetro sunglasses!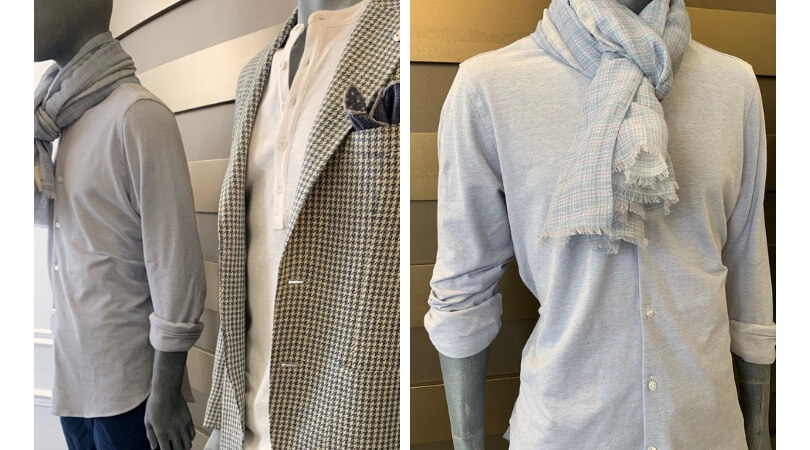 Summer is here. Dress confident. Dress CLUSIER.