The CLUSIER Espresso Bar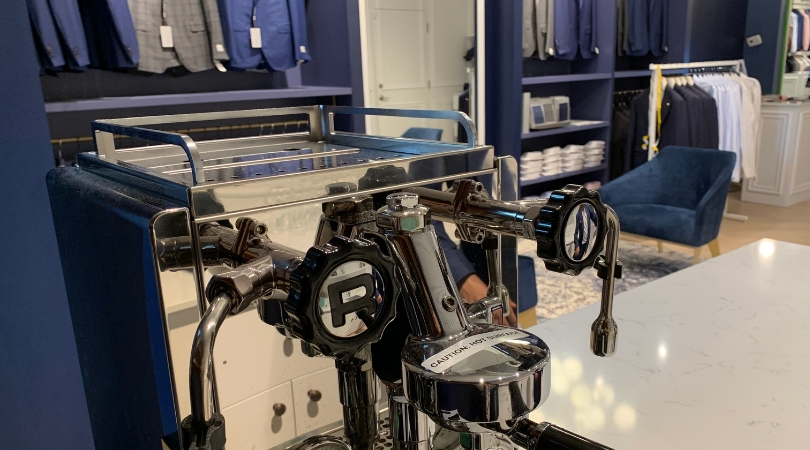 After a complete renovation we've modernized the interior of CLUSIER for a more refined shopping experience. It is paramount that we welcome you to a truly unique space that you can't wait to return. We've always offered refreshments to our customers, however we're taking the CLUSIER experience to the next level with our new espresso bar!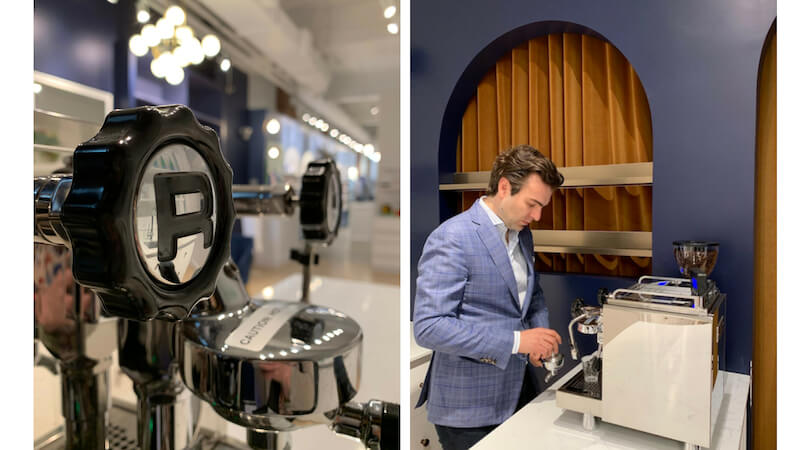 Pierre-Benoit first discovered Barista Coffee (founded in Montreal in 2004) while attending a cycling event some years ago, and would sip their coffee regularly at subsequent participations. He was impressed by the quality of the beans and the espresso they served. Their focus on the art of extraction, celebration of Italian roasting tradition, and enthusiasm for their trade left an indelible impression on him. When it came time to bring new life into the store (and in true form always drawing inspiration from experience) Pierre-Benoit decided that he had to bring Barista Coffee to CLUSIER as our exclusive coffee provider so that his clients could get excited about it too.
Experienced simultaneously during his attendance was the delivery of that delicious espresso via the state-of-the-art and impressively sleek Rocket R-58. This high-end, commercial caliber espresso machine is the dream for espresso enthusiasts. Delivering espresso as it was meant to be enjoyed, this conveniently-sized machine sits just as well at home as it does in a café. With its expert engineering and modern aesthetic, The Rocket is the natural fit for CLUSIER, and we can't wait to show it to you.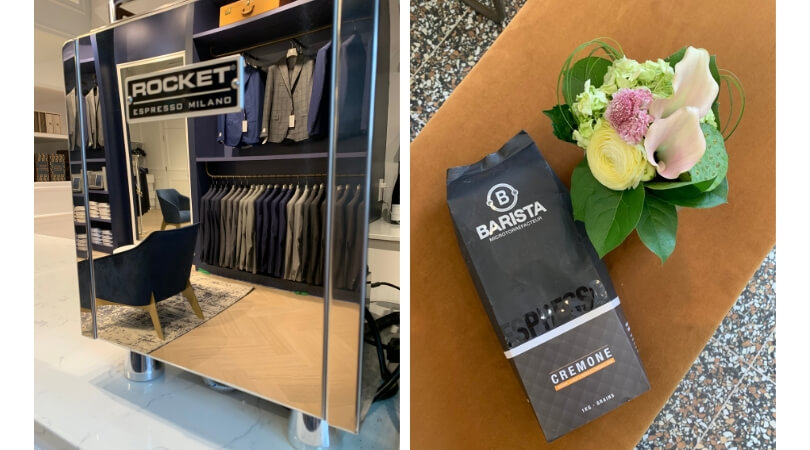 "La dolce far niente"
The sweetness of doing nothing. Espresso is quintessentially Italian, and for us at CLUSIER, it represents taking time to appreciate the little things and living in the moment.
Creating an elevated and memorable experience for all of our clients is our raison d'être. We invite you to pay us a visit, and taste an incredible espresso while perusing fabrics for your made-to-measure commissions and our latest collections. Come have your wardrobe refreshed as well as your senses!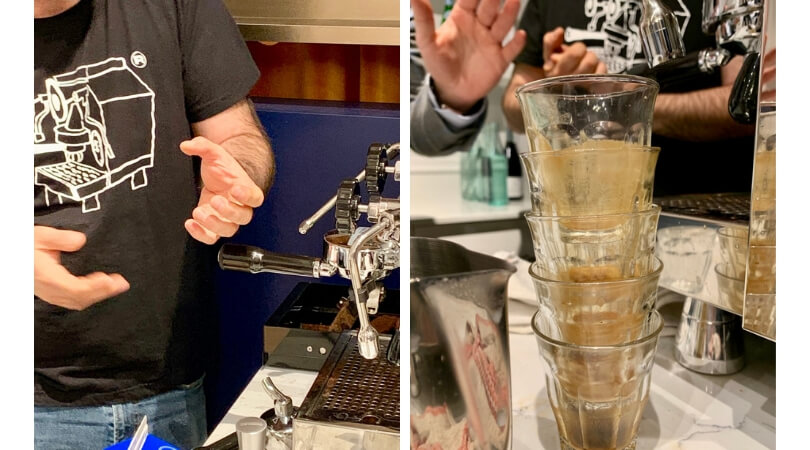 More Unique –  More Modern – More Refined
CLUSIER