Holiday Inspiration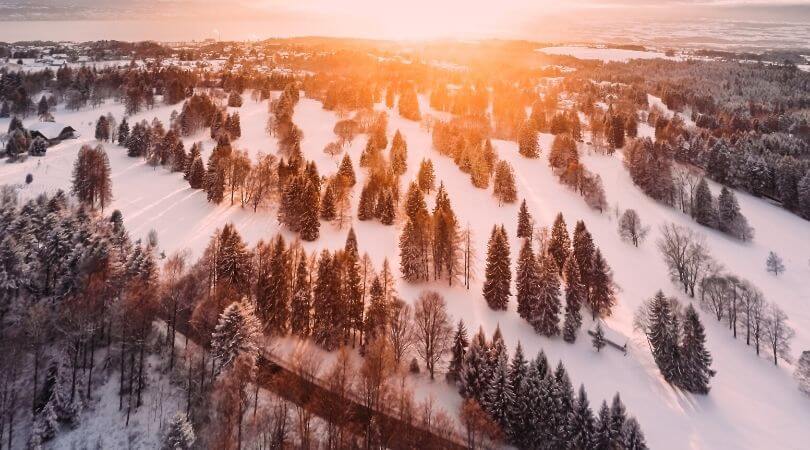 Three Outfits For The Season

: 
Our favourite season is here! At CLUSIER we know how hard our clients work, and we're just as eager as they are in looking forward to slowing down, appreciating the year's efforts, and indulging ourselves before another year starts. Whether it be with family at home or in the country, or out with colleagues and friends, celebration is in order! And what better way to enter into that time than with the right threads. We're keen on the warm hues that are suggestive of flames of the hearth, rich textures that supply equal warmth, and of course garments that are comfortable without sacrificing style. Here are three choice looks for your memorable occasions this season. Don't be photographed in anything else!
The Office Party
Depending on the circumstance, parties can either be a mundane affair or an event to remember. Best to show up looking optimistic. This look pairs master tailoring with a relaxed attitude. Minimal lining in this Samuelsohn sport coat allows for optimal layering should the party take the boys outside for cigars. Jacob Cohen denim to ensure you'll have plenty of room for a few courses. Knock it out of the park while you knock a few back.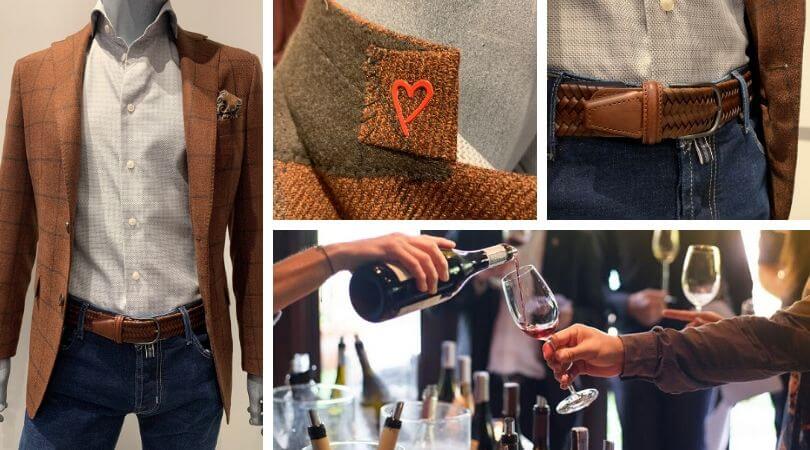 Sport coat – Samuelsohn
Shirt – ETON
Pocket Square – Paolo Albizzati
Denim – Jacob Cohen
Belt – Anderson's
The Country Getaway
Something incredible happens to us when we leave the city in favour of a quieter place. Even if only for the weekend. We sleep better, eat better, breathe better, etc. Better layer up though. Beat the cold on your escape with elegance: we may not be masters of the elements yet, but we can look the part! From Merino turtlenecks to cashmere scarves – we've got you covered. For a transition from the city to the country, look no further than CLUSIER.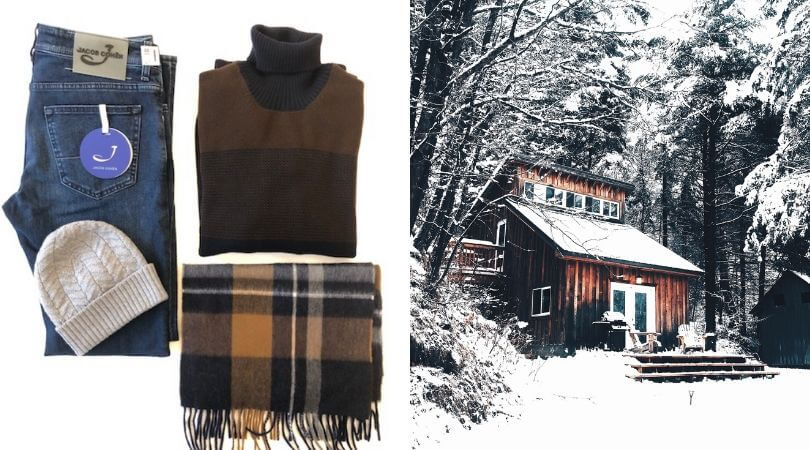 Turtleneck – Gran Sasso
Denim – Jacob Cohen
Scarf – BEGG & CO
Hat – Eagle Products
Christmas Morning
Pancakes, the best cup of coffee, presents, a movie. Christmas morning. Whatever your tradition, life was made for moments like these. Festive comfort is key! Switch out those joggers for stretch cotton denim. Top it off with a Merino-wool vest and all you have to do to get to brunch with the in-laws is finalize it with a cashmere scarf !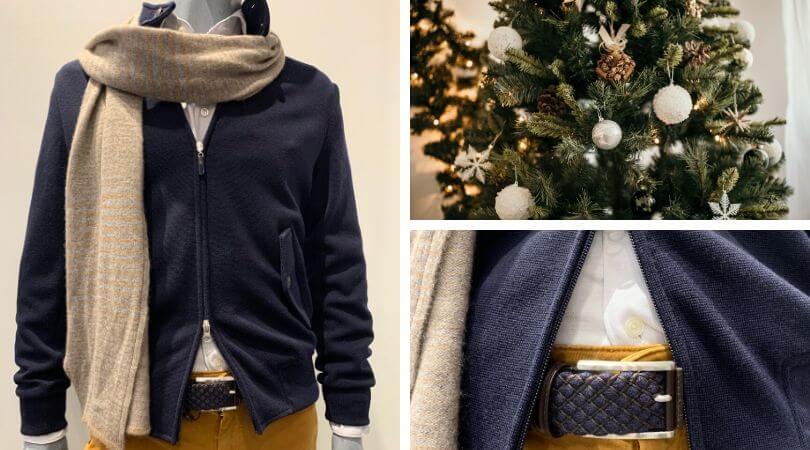 Wool Vest – Gran Sasso
Shirt – ETON
Scarf – Paolo Albizzati
Denim – Re-HasH
Belt – Anderson's