CLUSIER x Cafe Barista: The Most Handsome Cup of Coffee In Montreal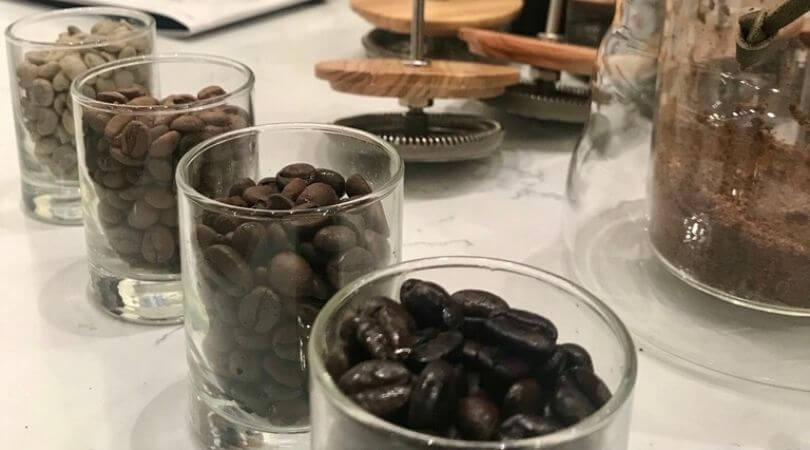 There's nothing quite like closing your eyes and taking the first sip of a long-awaited espresso – except perhaps trying on a perfectly tailored suit! At CLUSIER you can experience both. We're not only taking elegant menswear seriously, but coffee as well. We're all about setting aside the time to enjoy the simple pleasures of life, and our in-store experience is a reflection of that philosophy!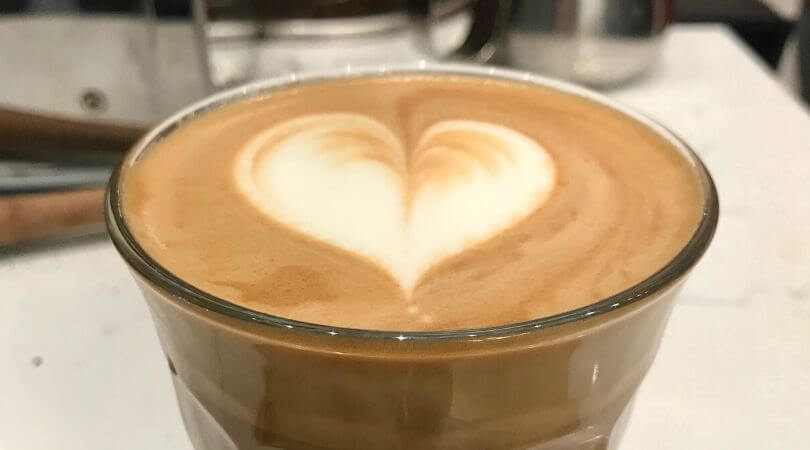 From Enthusiasts to Connoisseurs
A day without coffee is like a day without sunshine; and appreciating the art that surrounds, and knowledge that inspires it makes it all that more enjoyable. We recently had the pleasure of hosting a workshop on what goes into producing the beans we use for our espresso at CLUSIER with the folks at Cafe Barista and special guests. Our coffee journey covered the differences between Arabica and Robusta beans, the unique characteristics of varied roasts (light, medium and dark), as well as what makes the ideal micro-foam for our favourite espresso based beverages. From the Flat White to the Cappuccino, we've come to refine our hand at pouring the perfect cup. There's nothing quite like learning to be your own barista!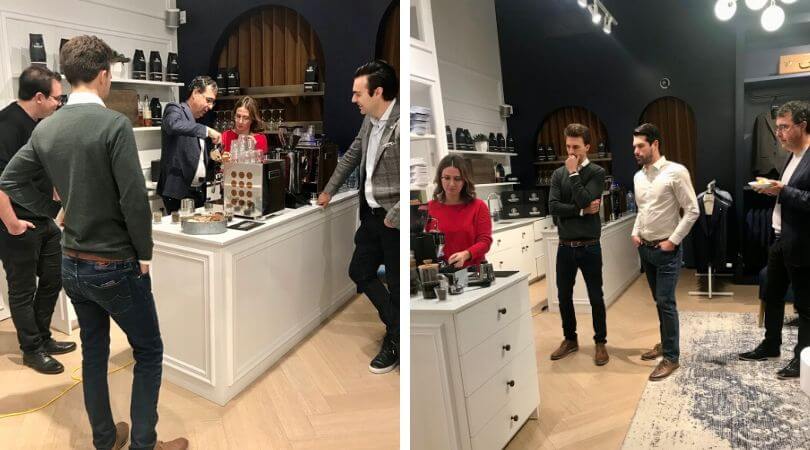 Cafe Barista Micro-Roasters
Masters of their trade, the specialists and roasters at Cafe Barista have become an essential player in coffee culture in Montreal. From taking the humble coffee bean and turning it into the perfect pick-me-up, to contributing to the wider artisanal acumen through workshops and training, Cafe Barista are at the forefront of a coffee revitalization. Just as we strive to always provide the best service and selection of elegant menswear, we wanted the coffee we serve you to be just as refined. At CLUSIER, we don't merely serve their coffee, we've received the knowledge and training to prepare the coffee, the way it was made to be enjoyed!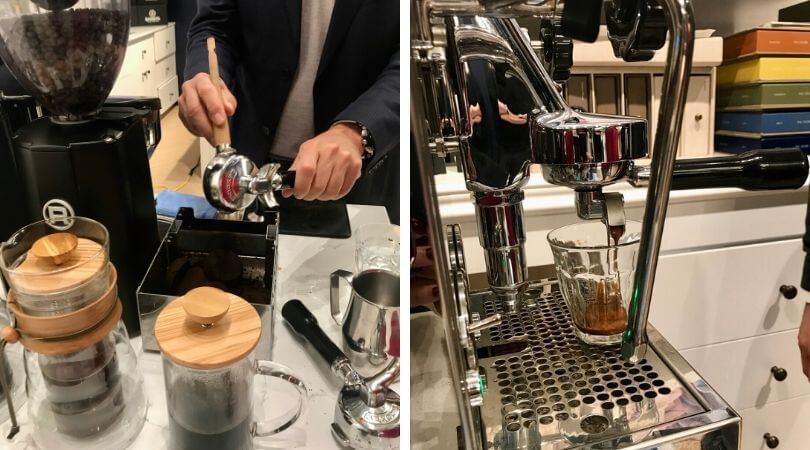 The Precision of the Rocket R-58
Much like a well-made suit, the perfect cup of espresso is all about preparation, proper routine, and flawless execution. All of this would be impossible without the right instruments. Enter the Rocket R-58 – a superior model of espresso machine – expertly designed and crafted by hand to deliver the bold heart, subtle body, and smooth crema of the espresso of your dreams. Rocket is the fusion of the efficient, sleek and rugged commercial machines, and the practical, user-friendly philosophy of household espresso makers. Suffice it to say, espresso at CLUSIER is delivered by methods pure and sophisticated!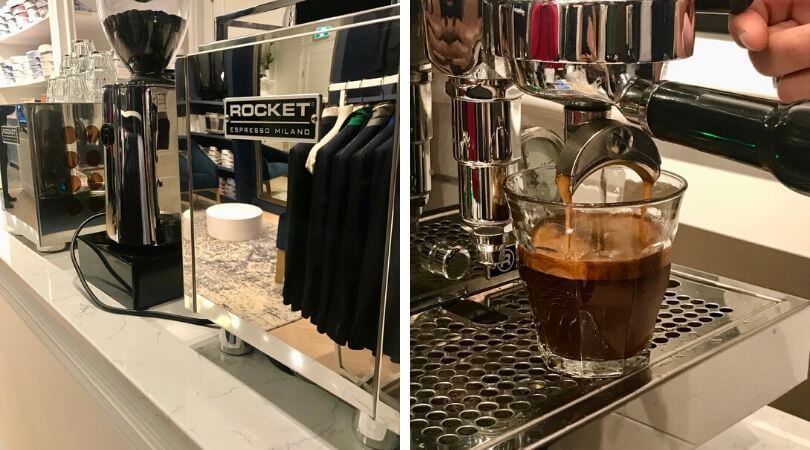 No ordinary menswear shop. No ordinary espresso. A match made in heaven, Cafe Barista coffee and the Rocket R-58 deliver the ultimate coffee experience at CLUSIER!