Boys On The Town: CLUSIER Fall/Winter 2020 Buying Trip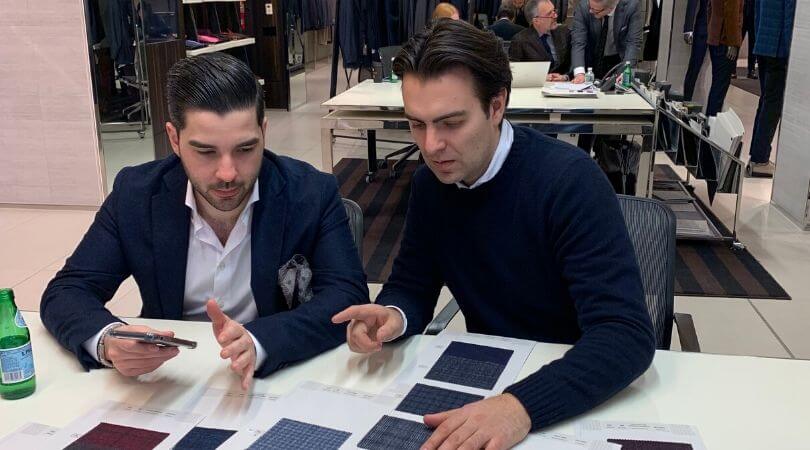 Every season is an opportunity to refine the CLUSIER experience. With our bi-annual buying trips to New York and Toronto, we can ensure that CLUSIER is always tapped into the energy, innovation and creativity of menswear globally.
In light of all the changes that took place in store in the last year, motivation and inspiration is at an all-time high. Riding the wave of confidence in what they do, Pierre-Benoit and Jean-Michel returned to New York City, and its Canadian mirror city Toronto, with unique excitement for Fall/Winter 2020!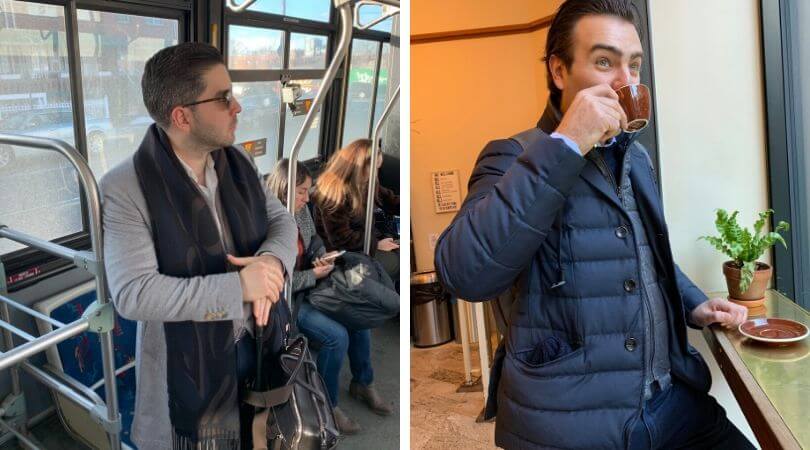 Last year was about growing our portfolio; and while we do have our eyes on bringing new brands into the fold, this time around our focus has been on deepening professional bonds with the artisans we already work with. Our aim is to be more deliberate in designing the coming season to reflect a CLUSIER story infused with novelty, casual savvy, and effortless in elegance.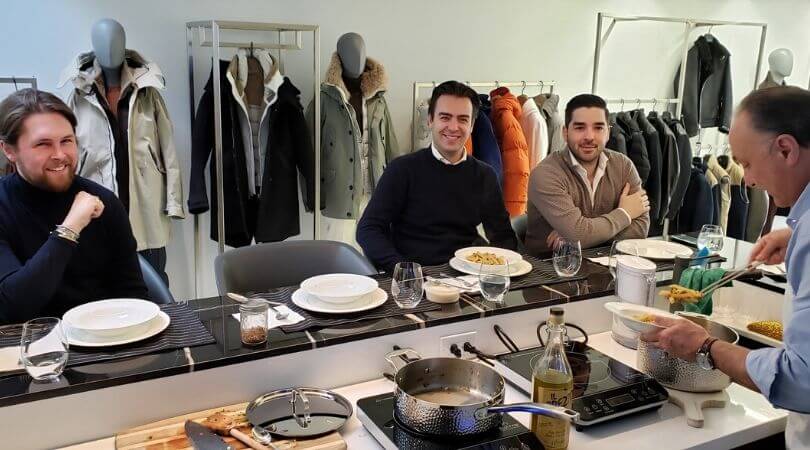 Day one in New York saw a return to the glorious showroom. We could easily spend the whole day with them. Their coats are incredible and so are the people who represent the brand. They're always ahead of the game and changing things up, and we're completely thrilled with what we saw, and know you will be too! Naturally, we touched base with Begg scarves, which is a must for our Montreal Winters. Time was spent revisiting Belstaff, a brand we haven't carried in many years. We want to bring a bit more edge to CLUSIER next Autumn, and what better way than with the best leather jackets in the world? Other novelty brands we got along with quite well were Stone Island who embody casual-chic, and Pescarola, whose Italian-made pants are perfect for fans of Jacob Cohen and a playful, masculine look.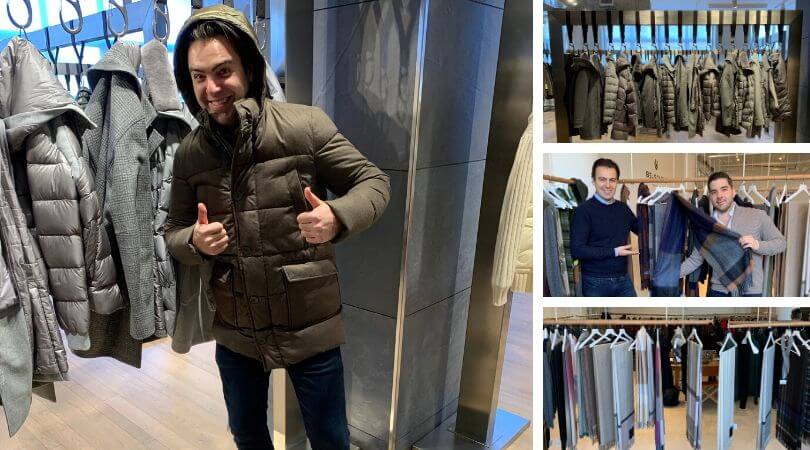 Mixing Work and Pleasure – Drinks and dinner during buying trips keep things real and remind us why we do what we do. We had an incredible time at Pastis in the Meatpacking District, where French cuisine meets a modern, global attitude. Definitely the place where memories are made over a meal! The Beatrice Inn was equal in its charm, though more towards the finessed end of the spectrum. The attention to detail in their Winter Menu was adventurous yet humble. We can't wait to go back!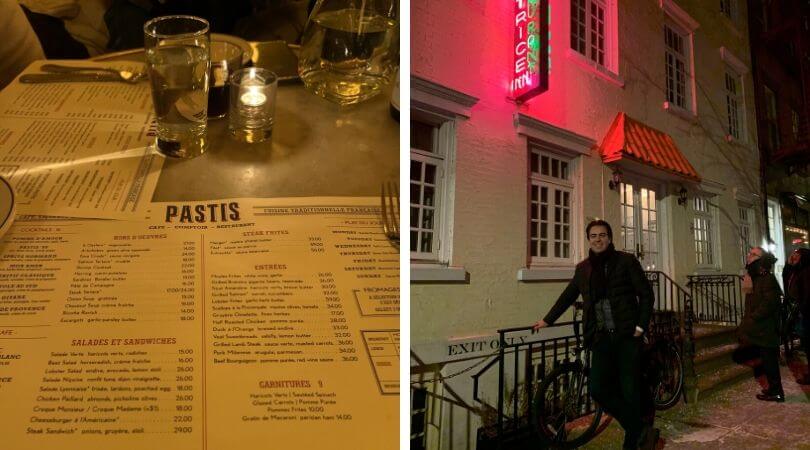 Day two and three looked quite different. In the busy ambulatory passages of the MRKT showroom we made a few surprise discoveries and met with some familiar faces. We met with Carmina who are a CLUSIER essential and met with our charming friends at Paolo Albizzati to select next season's luxurious ties and pocket squares. With what time we had left in the morning we secured our formal attire selection, ensuring that our clients' black-tie needs were taken care of. The rest of the day (nearly the entirety of our afternoon) was devoted to a patient and involved exploration of Canali's masculine and versatile collection: What dreams are made of! Somehow, we managed to visit boutiques around town for inspiration, and unwind with a fine espresso back at the Stumptown cafe in the impressively charming Ace Hotel where we stayed.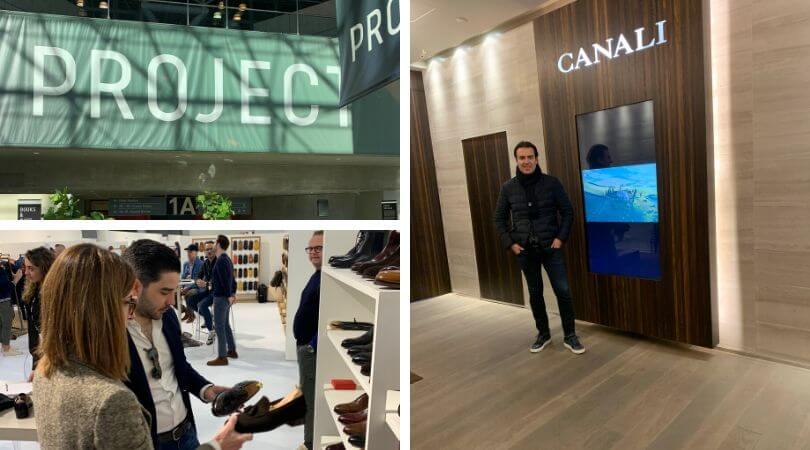 While We Were There – With quiet and care, Brothers Food and Wine is a shining example of how to refresh how we experience food and drink. A simple menu focused on excellent quality and the clever marriage of flavours, put them on your list for the next time you visit Toronto. The same goes for Alobar, whose selection of wine is beyond this world, and whose staff dispels the myth that appreciating the finest drink on earth requires anything more than a passion for life!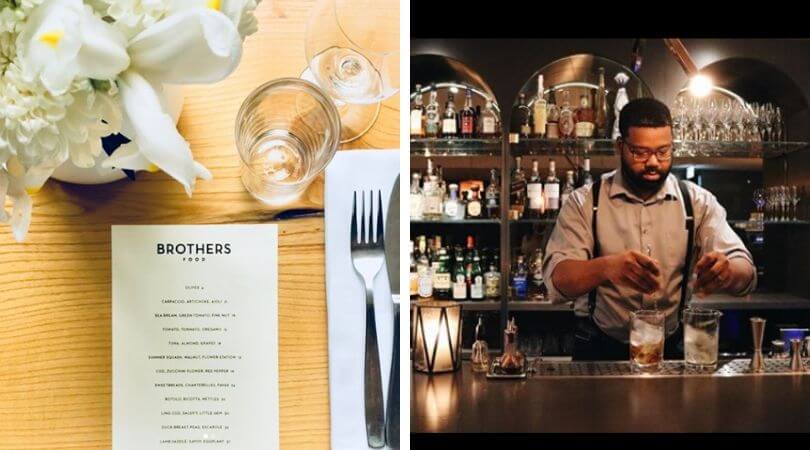 The remainder of our trip was spent in Toronto, where our showroom visits included Pal Zileri, Gran Sasso, Echizenya, Paul and Shark, ETON, Boglioli and many more suprises to come. It is absolutely vital that we see every collection in person. Interacting with the product is an irreplaceable and confirming process, permitting us to guarantee only the best for a CLUSIER experience that is more modern, more unique, and more refined!