Momentum & Metamorphosis – A Year In Review (2019)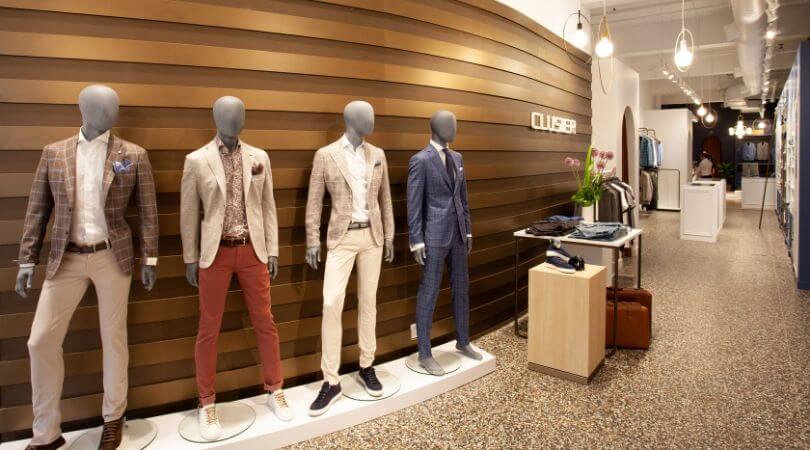 CLUSIER opened its doors over a decade ago. We've dressed the finest men of Montreal and beyond, we've cultivated our community, and we will always strive to perfect our trade. This past year has been a milestone in our history and encompasses everything we could have possibly hoped for – for the time being that is!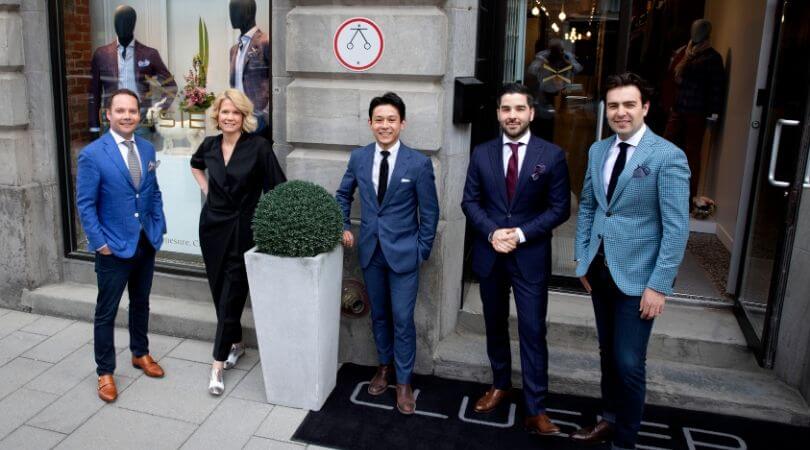 A New Era at CLUSIER
We worked tirelessly this year to enhance the in-store experience to be more unique, modern and customer-centric. We fully renovated the store to reveal more fully our purpose which is to distinguish ourselves as the most interesting independent men's clothing retailer in the city. The ambiance of our Italian-inspired space is more inviting, inspiring and ensures we continue to be a point of reference for the urban man. We're passionate about building relationships with our clients, creating a professional culture, providing a fresh experience, and instilling confidence to be prepared for any occasion. Nearly two years of research and planning made this metamorphosis a reality – and we think the result speaks for itself!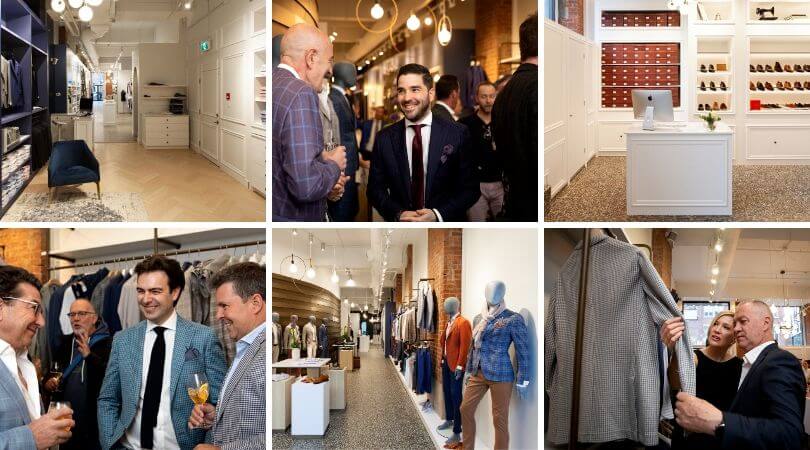 CLUSIER Wine Club
The last year saw a boom in attendance at our exclusive crowd-funded wine events. Hosted by Pierre-Benoit and friend Marc-André Nantais, world-renowned vineyard representatives join them at every occasion. Tasting rare and legendary wine is always a treat, and to do it in good company elevates the occasion exponentially. From our more casual events, to the more immersive and intimate tastings involving a carefully chosen culinary experience, 2019 has been our busiest year to date!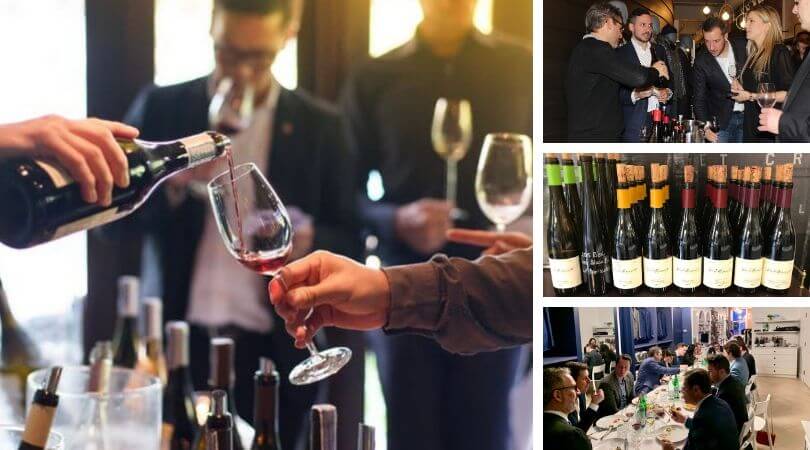 Community Involvements
It is our conviction that it is necessary for businesses to be socially responsible. We are continually seeking ways to give back and invest in our community, both locally and abroad. Below are just a few ways we've contributed this year.
Grand Defi Pierre Lavoie: Putting his passion for cycling to good use, Pierre-Benoit once again participated in this four-day bike ride through Quebec, raising awareness and funds to promote the importance of health among children.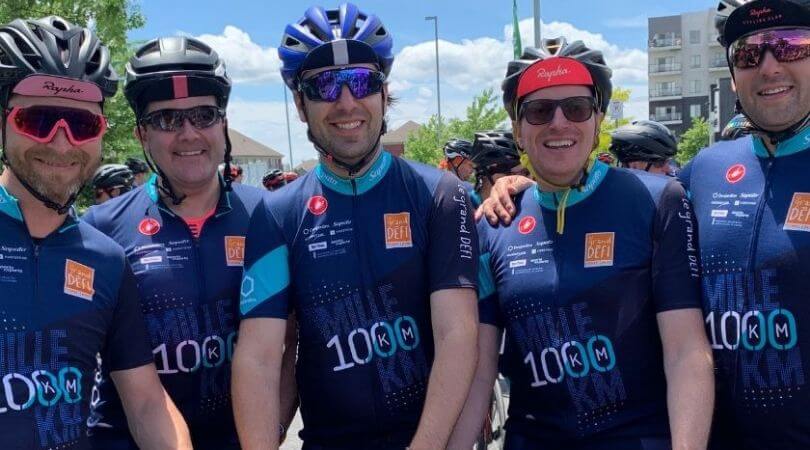 Share the Warmth: This year we ran two clothing drives, collecting over 100 suits to provide confidence, strength and the will to succeed to people needing to integrate or reintegrate the workforce to support themselves and their families.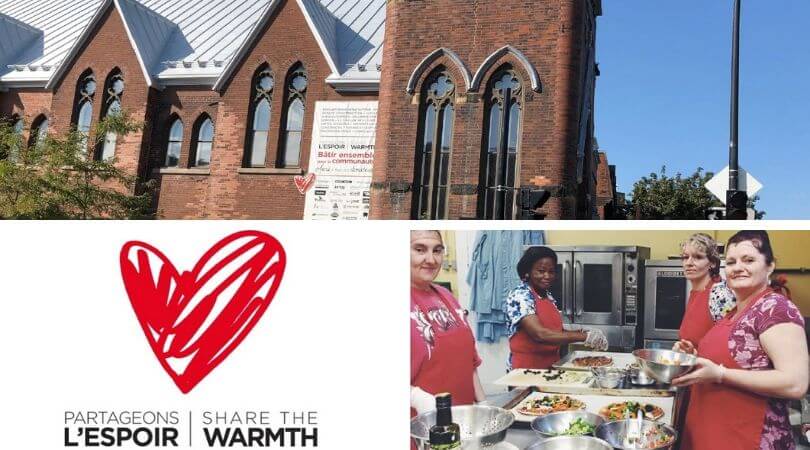 CLUSIER x ACDA Collaboration
It's no secret that Pierre-Benoit loves his bikes. As a loyal member of the Association Cycliste en Developpement (ACDA), he brings the CLUSIER lifestyle beyond the store and observes the needs of the professional man out of the office. It made perfect sense this year for CLUSIER to provide expertise in functional business and refined casual dress to the men of this fine organization.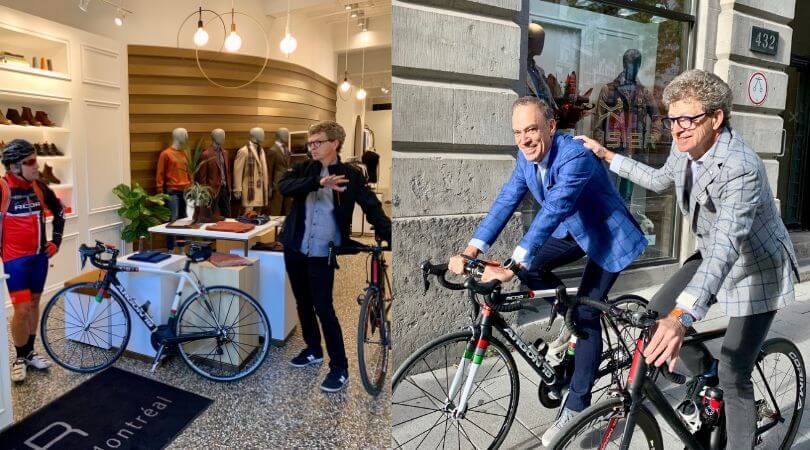 CLUSIER x GPA Collaboration
CLUSIER collaborated with Groupe Park Avenue this year to provide a unique view of what is possible when good things come together. Blending a refined wardrobe lifestyle with the elegant performance of luxury vehicles, Pierre-Benoit Duhamel and Norman J. Hebert's friendship and professional chemistry lead to some incredible opportunities. Quarterly lifestyle instalments touched upon customer experience excellence as well as insights into how the two young entrepreneurs combine professional and personal lives. In addition, a prime in-store event just before Grand Prix was held where clients had the chance to test-drive the new AUDI R8, learn how Eton shirts are expertly produced and how style and function are (or should be) inexorably linked.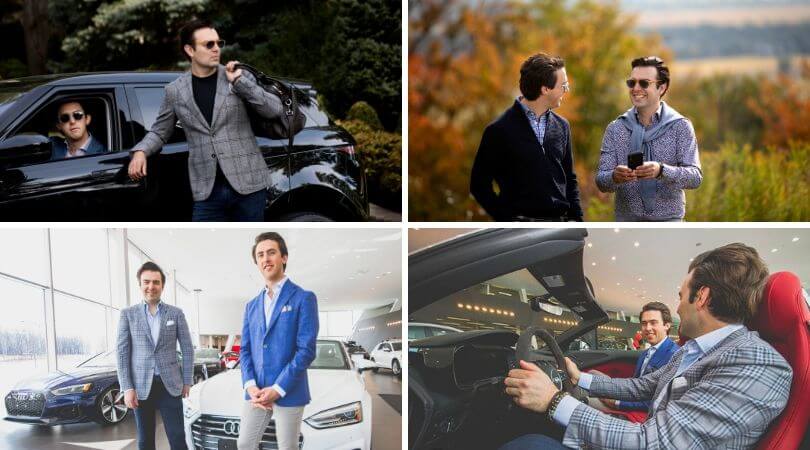 CLUSIER x Gentologie Magazine Collaboration
With only a few Quebec publications focussed on a refined man's lifestyle, we were enthusiastic to be a part of Gentologie's emergence. Creating a culture within our local industry is incredibly important to us, and we wanted to contribute to make the potential of this magazine a reality. Keeping things relevant, vibrant, and engaging for the readers, it has been an honour for CLUSIER to provide quarterly style contributions.
Gentologie (formerly RDP Magazine)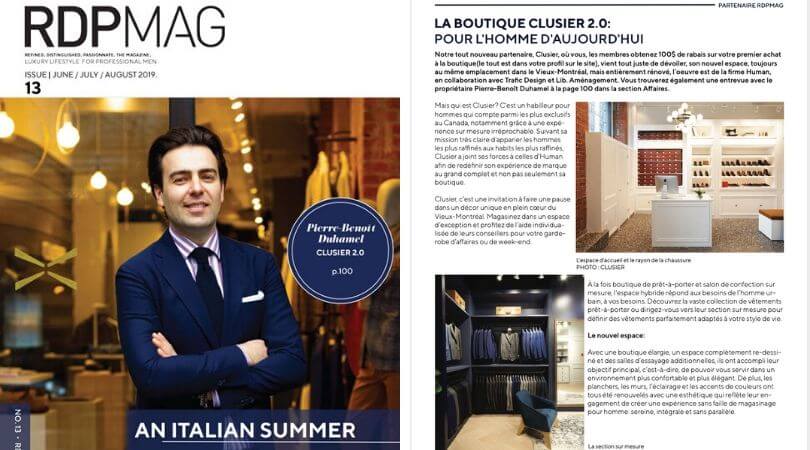 * * * * * * * * * * * * * * * * * * * * * * * * * * *
At CLUSIER we're constantly balancing building stable foundations while at the same time stoking our passion for novelty. With this passing year, our brand portfolio has reached new heights. We've brought CLUSIER to a place where the appropriate attire for every occasion of a man's life can be found; where casual and black-tie co-exist; where we are truly a one-stop shop for the professional man on the move. What we're most proud of is that we can accomplish this while housing collections of true value, from trusted makers of quality goods both large and small – all in a space that provides a world-class experience, right here in Montreal.
None of this would be possible without your confidence. We're so grateful for your company. See you in the New Year!
Pierre-Benoit & Team CLUSIER